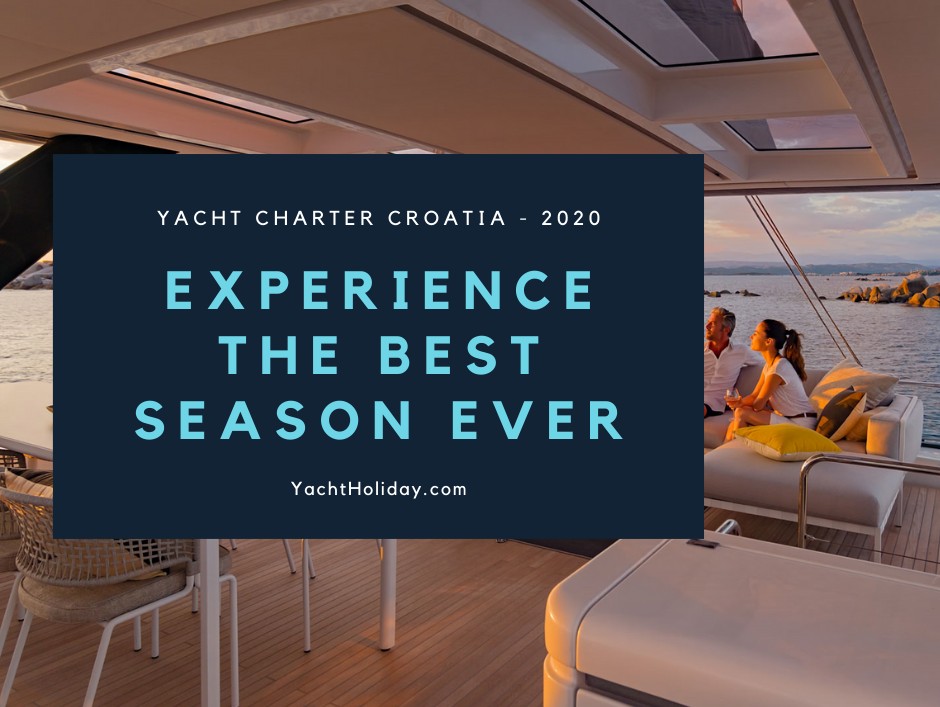 What can we expect from charter season 2020 in Croatia? Probably the best guest experience ever
Dear guests, partners and all of you who feel like a part of nautical tourism,
Last few weeks were very difficult for all of us. But slowly things are getting better and light can be seen at the end of tunnel. Most of the world is returning to it's normal everyday life. Acutally to be honest Croatia is one of the European countries with the least consequences and which was among the first to move towards the normalization of all aspects of the society functioning. We can already say that Croatia is corona free destination.
Borders are open, self isolation and covid 19 test are no longer required to enter Croatia. Each guest that has confirmation of booking for the boat or hotel can freely enter in Croatia.
During last few years Croatia had a growing number of tourists and each of these years was a record in number of overnight stays on vessels. This meant more boats on the sea and crowded bays and marinas.
But this charter season will be far different and more special from all the previous seasons.
Is this good or not? For the guests this will be the best thing in the world!!!
Do You know why is that so?
In addition to the pleasure of the sailing, holiday on the boat enable an escape from the city noise, stress and crowded places and beside this can offer complete isolation.
One thing is more than certain. There will be less guests than previous years. That means that all the prices will be lower then usual - restaurants, marinas, boat rentals.
Furthermore, there will be no unbearable crowds in the marinas that we have witnessed in recent years. That means we won't have to come to the marina at 1pm to catch a berth, but you'll be able to sail and swim all day long and come in the marina in the evening at 6pm and free berth will be waiting for you.
There will be no rush in the restaurants as before, which means that every guest will be welcome in the way he deserves. The food will be of better quality and more affordable. The staff will be kinder and more dedicated to the guests, so we believe that you will experience true Croatian hospitality and kindness.
The indented Croatian coast is a real paradise for lovers of peaceful bays. These beautiful bays will not be overcrowded this summer so you will surely be able to find a bay where you will be alone whole day. You will enjoy the crystal clear sea and the view of the divine nature, feeling the aromatherapeutic scents of lavender, pine and oleander. Beautiful croatian bays will host you in the intimate atmosphere of your piece of paradise.
So dear guests, take this unique opportunity, book a boat and enjoy an unforgettable vacation in beautiful Croatia, because who knows if we will ever have opportunity like this again.
Beautiful nature, sunrises and sunsets, adventures and new friendships are waiting for you!
Ante Ćesić,
CEO & founder