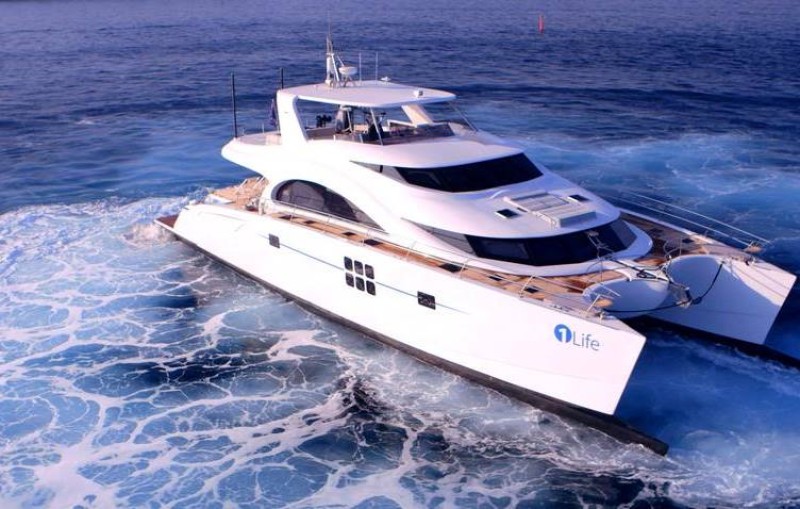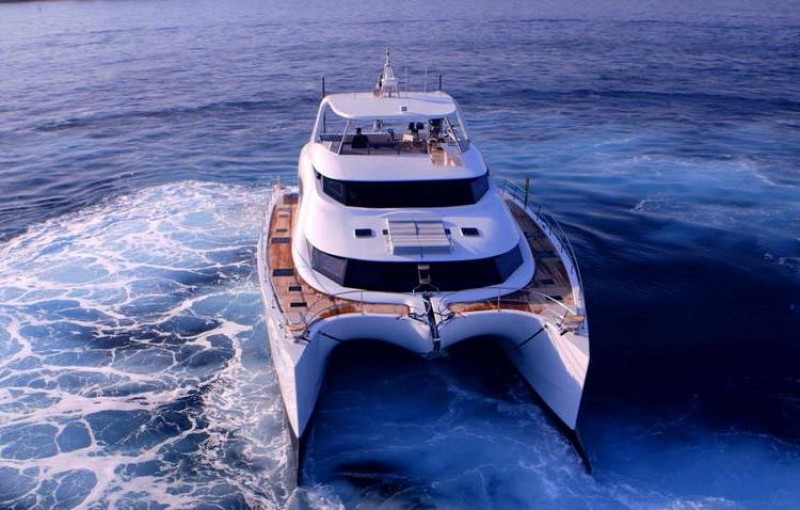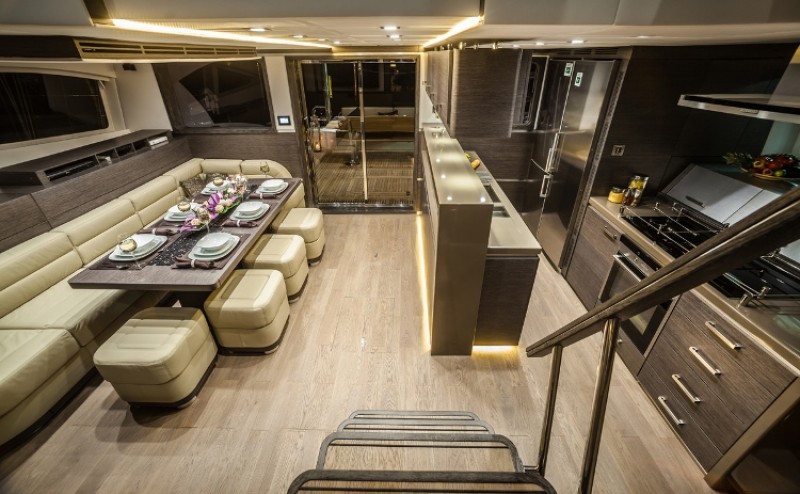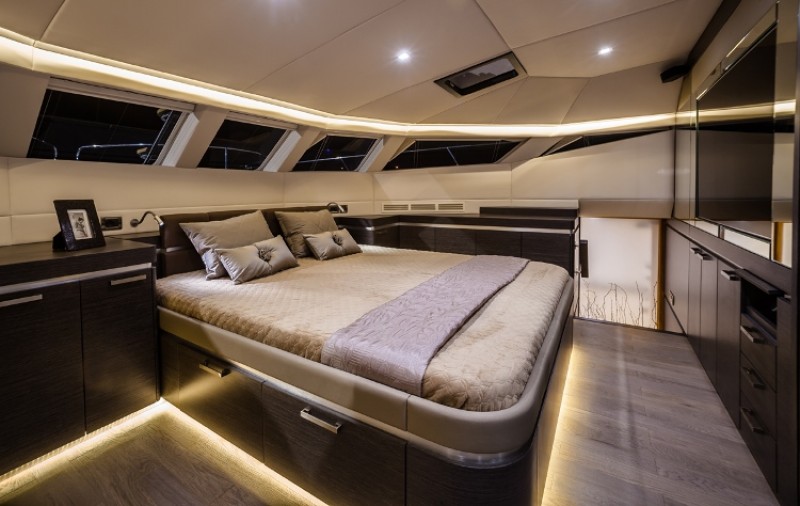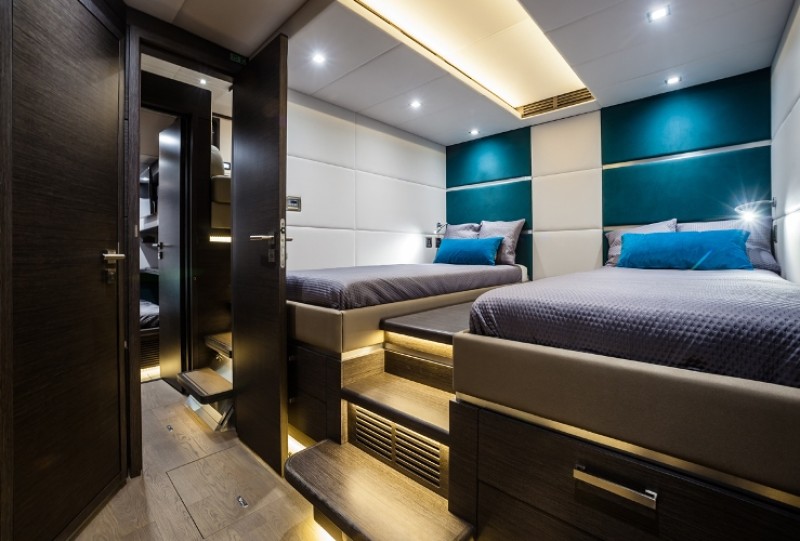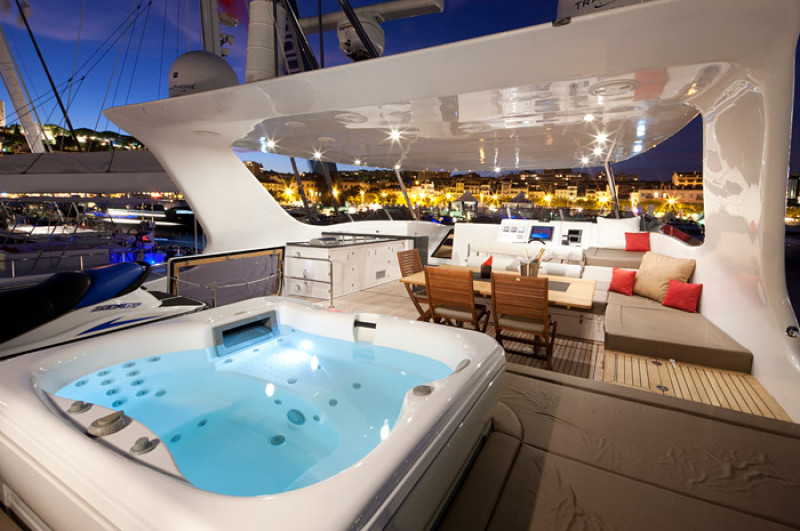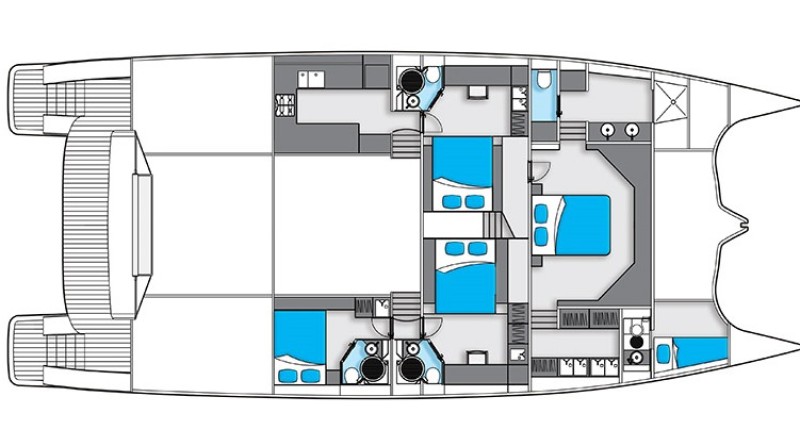 Sunreef 70 Power
As perhaps the most luxurious motor yacht in our offer, Sunreef 70 Power rental in Croatia is a perfect way to fully enjoy your cruising holiday! It is really enough just to take a look at the photos above to know what we're talking about. At over 21 meters, this motor catamaran is a sight to behold! Added stability (because its shape and two hulls) makes this a stable yacht, which can easily access even the shallowest areas of the Adriatic.
The exterior offers plenty of space at any corner of the motor boat, with wide side passages, a lot of room on the bow of the yacht, and wide stern area perfect for dining, and relaxing. On the far stern, there is a large platform, coated in wood to insure there's no slipping. Unlike many other boats, the fly deck on Sunreef 70 Power is truly a deck, large and open, and it can even come with a hot tub!
But it's only when you enter the interior, that you can feel the true luxury this yacht has to offer! Huge inside areas, modern design everywhere, smart space usage, and the most luxury one can expect from a yacht! All the interior spaces are air conditioned, with windows, and additional lighting, perfectly placed to insure the best possible experience of sailing! Of course, there are separate bathrooms for each cabin!
Sunreef 70 Power is available for crewed rental in Croatia.