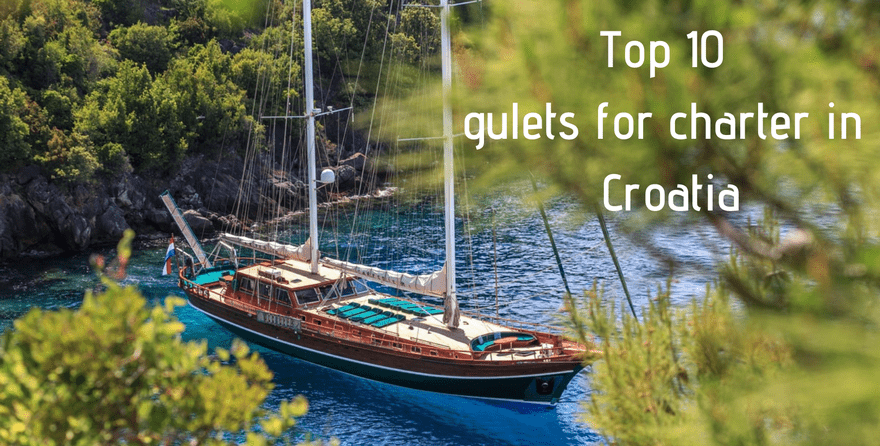 Top 10 gulets for charter in Croatia
We bring you the list of 10 best gulets for charter in Croatia. They are coming in different sizes and price points, so we have chosen the best of the best in their classes. But first we need to determine what a gulet is: gulet is a traditionally looking boat mostly made of wood like oak and teak but some newer and bigger gulets are also made of steel. It's main features are great comfort, stability and luxury touches like jacuzzi, jet-skis, air-conditioning etc… All gulets have a highly professional crew: it ranges from 3 crew members (captain, chef and hostess) on smaller gulets up to 10 members on more luxurious high end gulets. Below is a list of the best gulets available for rent in Croatia, where they differ based on number of cabins, crew members and price:
Bonaventura is probably the "best-buy" gulet in our offer. It can accommodate up to 12 guests in 5 cabins. With a wide selection of water toys and a friendly crew, this gulet is the perfect choice for families with kids who want to experience bespoke sailing holidays on low-budget.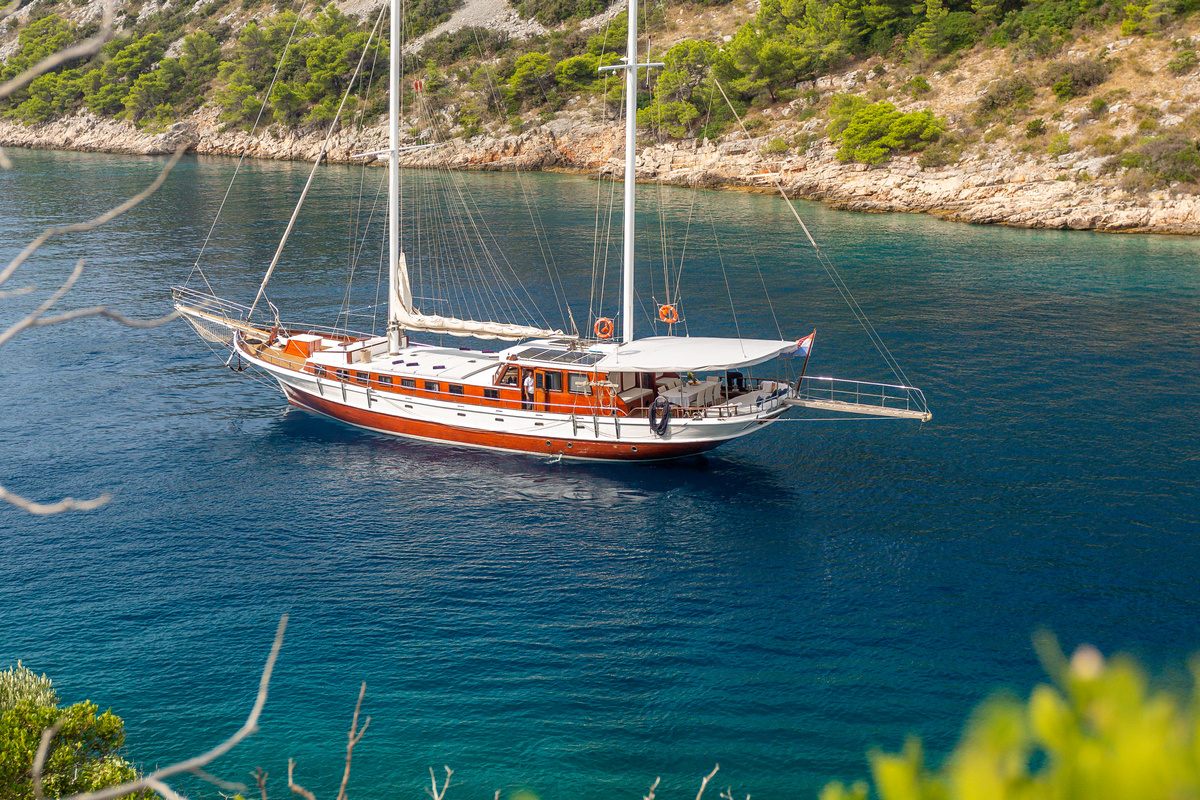 Saint Luca is a newly built boat with accommodation for 10 guests in 5 ensuite staterooms. This gulet has some unique features which distinguish it from all other gulets in its class: a fly-bridge, jacuzzi, telescope and private physiotherapist who will make you as relaxed as possible while cruising in Croatian waters.
With five fully operational sails, Carpe Diem 7 is one of the few gulets that has masts for real purpose, not only for decoration. It's 4 cabins can accommodate 9 guests. Also, four crew members will provide you with an unforgettable holiday while exploring all beauties of the Adriatic sea.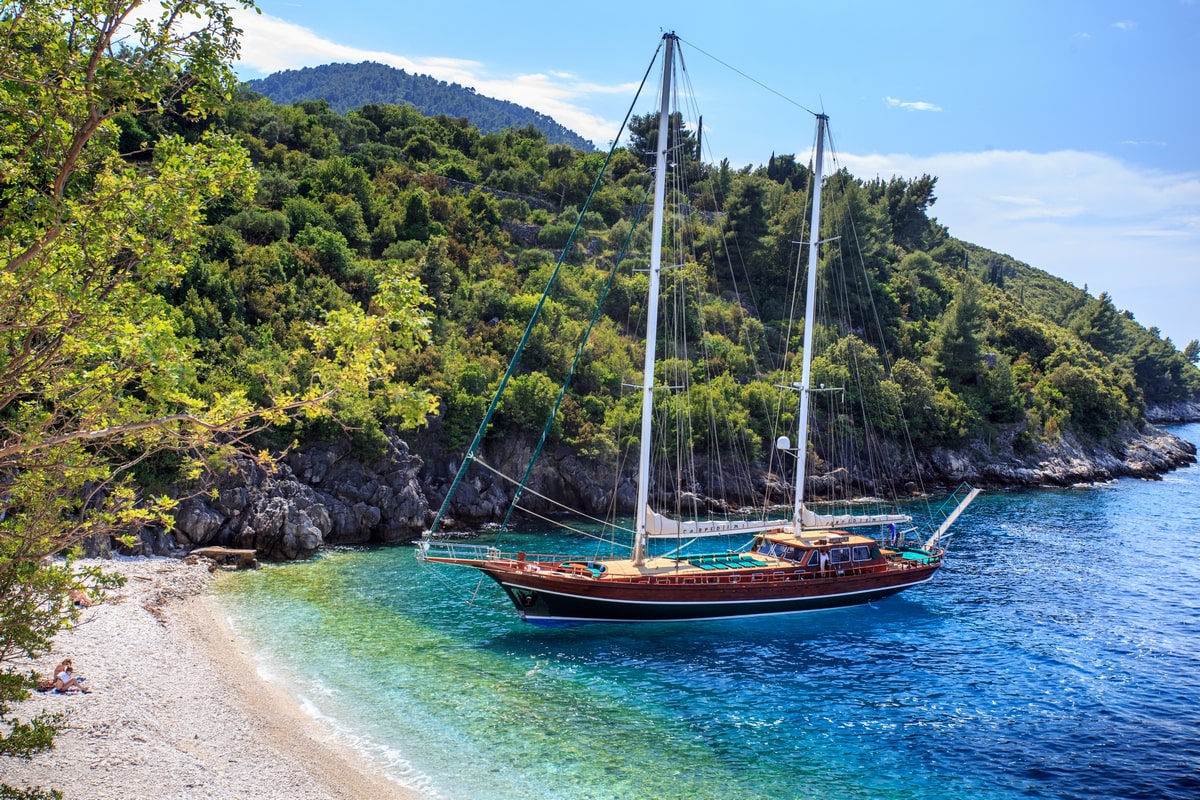 The 33 meters long Aurum is one of the most luxurious gulets in our offer. A large fly-bridge, 10 sun mattresses and a cushioned sofa with cocktail tables offers plenty of space for sunbathing and relaxing. The stylish saloon has a fully stocked bar, dinning area and leisure area, and it is also air-conditioned like other 6 guest cabins which can accommodate up to 12 guests.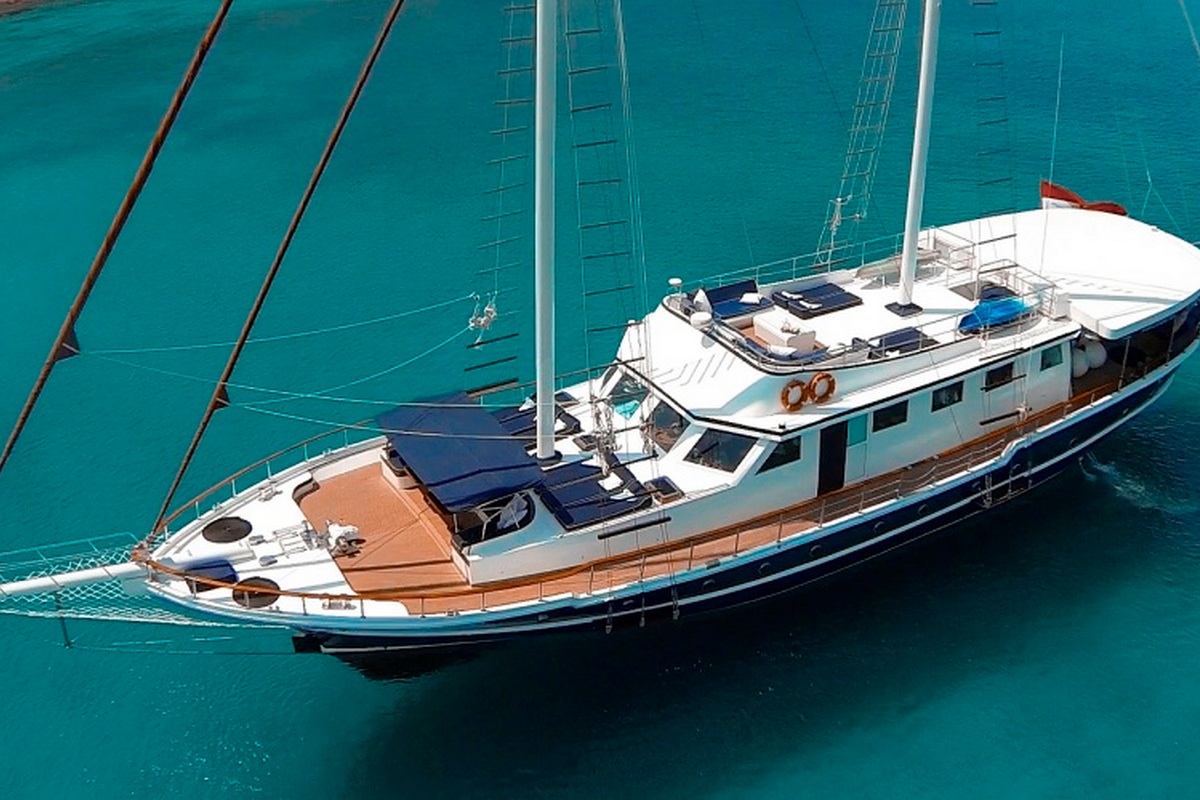 Sweet life, that is what "dolce vita" means in Italian language and that can be moto for your next sailing holiday. Jacuzzi on sundeck, jet-ski, water skis, canoes, cocktail tables and a large sunbathing area at aft deck will make your life so easy and relaxed that you will never want go back to home. In addition, gulet Dolce Vita accommodates 10 guests in 5 all ensuite cabins.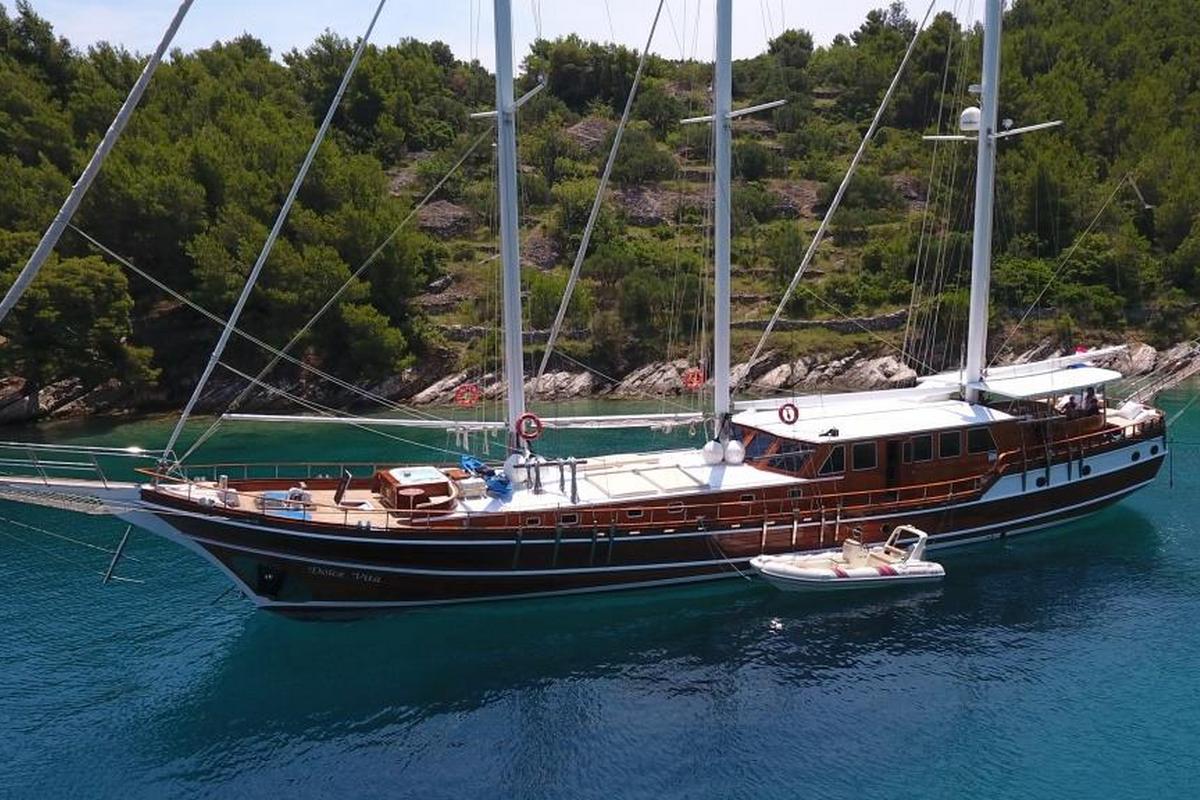 The 41 m long Cesarica is one of the most spacious boats in our offer. It features three decks thanks to which it can accommodate 24 guests in 11 cabins - perfect choice for families with kids or larger groups of friends who want to explore Adriatic in style. The jacuzzi and 160m2 large sun deck with sun loungers are perfect areas to enjoy warm Croatian sun in while anchored in some calm bay.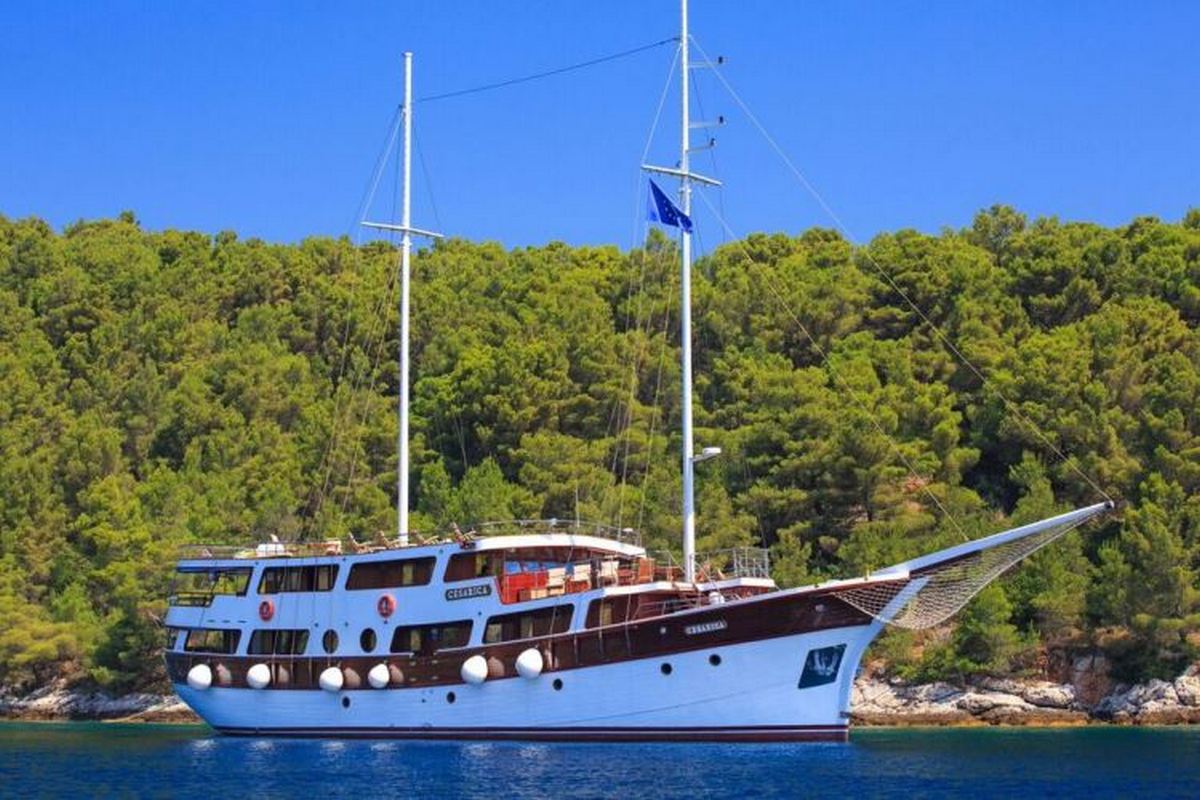 Unlike all previous gulets, Rara Avis is a modernly designed yacht, giving away a "real super yacht" impression. All 6 guest cabins are very spacious and equipped with all modern amenities that you may need: a TV, safe box, air-conditioning, hair dryer etc… Also a jacuzzi, fully stocked bar and sun loungers make the fly-bridge a perfect place for all 12 guests where they can all together enjoy in natural beauties of Croatia.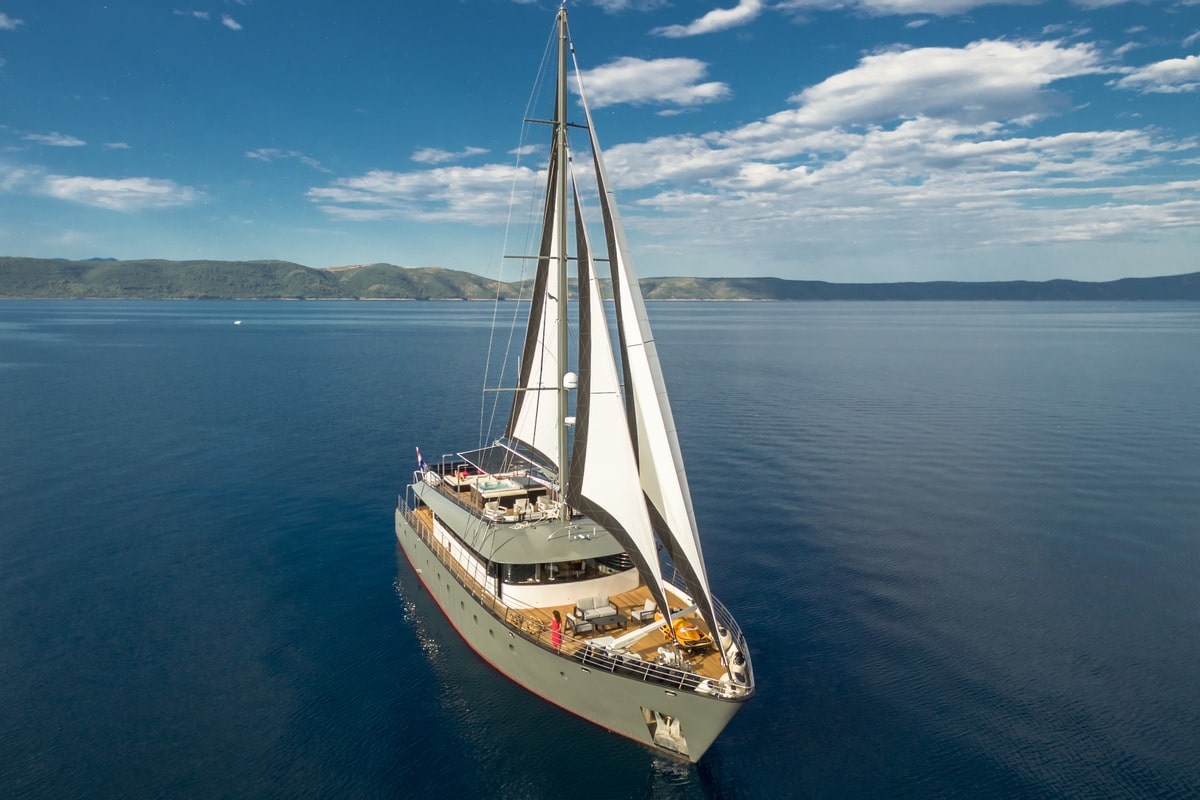 Classy exterior design in combination with a completely white hull is what gives that "wow" effect to beautiful Alessandro 1. Six crew members will ensure that all 10 guets experience the highest level of service, delicous traditional dalmatian food from award winning chef and best hidden pearls of Adriatic sea that only the most experienced captains know. All 5 guest staterooms feature a TV, air condition, safe box, mini bar and ensuite toilet. A large hydraulic swimming platform at aft deck provides great connection with sea water and very easy access to water toys like jets-ski and seabob.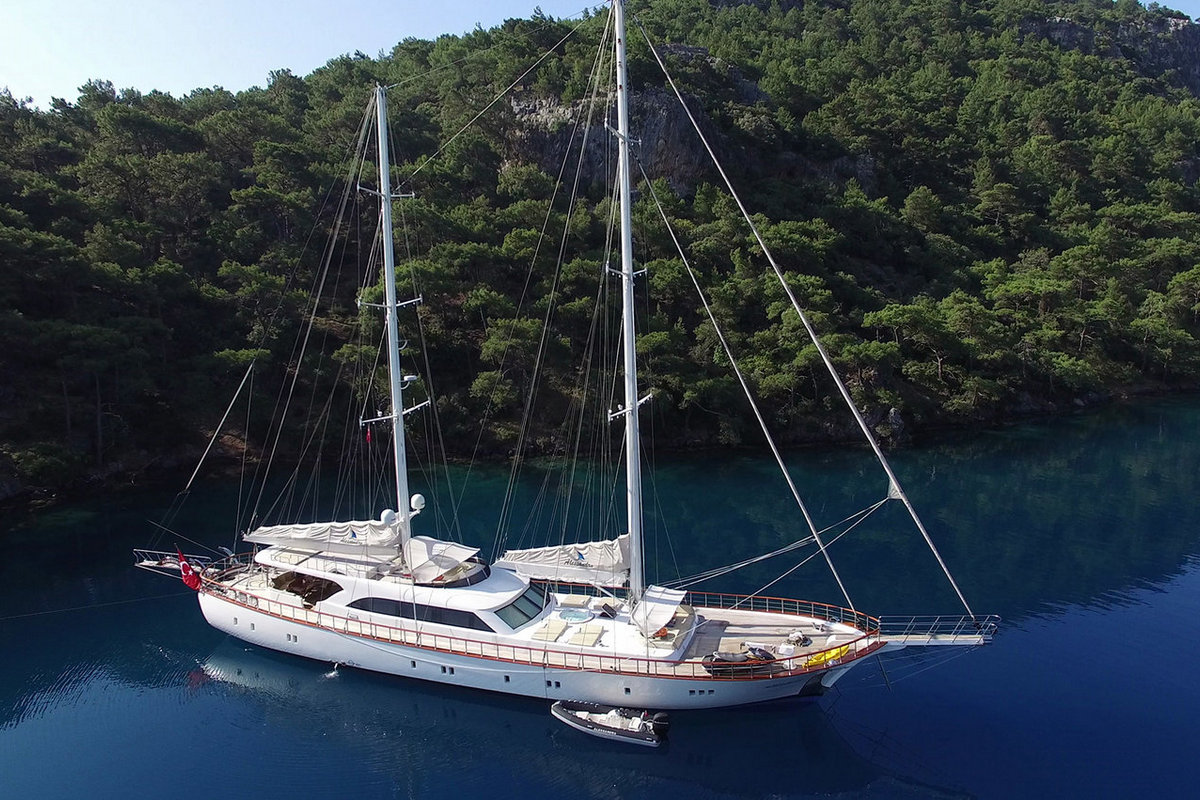 Dalmatino is one of the most luxurious sailing yachts available for private cruise in Croatia. This three-deck yacht offers supreme luxury for all 12 guests who can sleep in 6, state of the art cabins. This yacht is all about relaxation, large saloon has plenty of space for socializing and entertainment. Also the jacuzzi and sun mattresses make the fly bridge a great area for sunbathing during your sailing holidays in Croatia.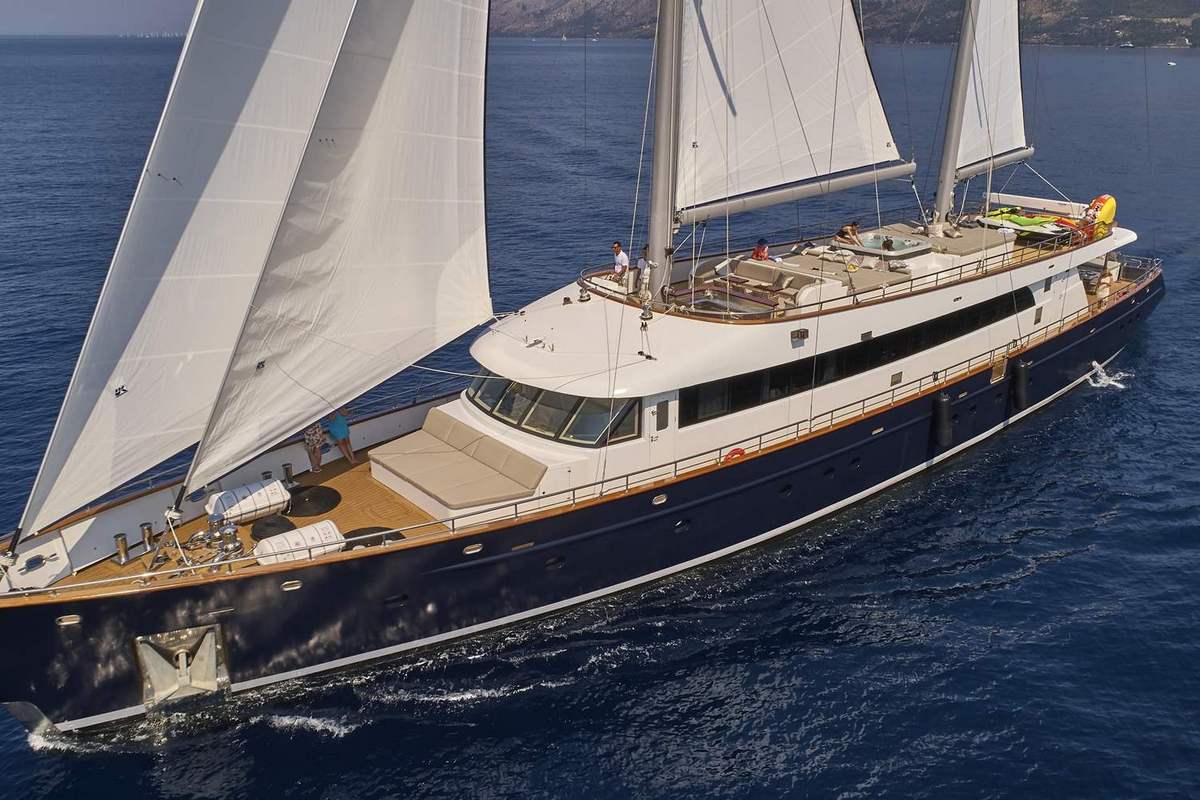 Thanks to its size, Casablanca is the perfect yacht for larger groups, families or friends or maybe even both. With features such as 19 cabins for 36 guests, a gym, sauna, massage, wellness and hydromassage jacuzzi on sundeck, this yacht offers the most unique charter experience at the Croatian part of the Adriatic sea. For those who are seeking some adrenalin, Casablanca is equipped with a wide range of water sports and toys, so we are pretty sure everyone will find something for himself onboard this magnificent yacht!