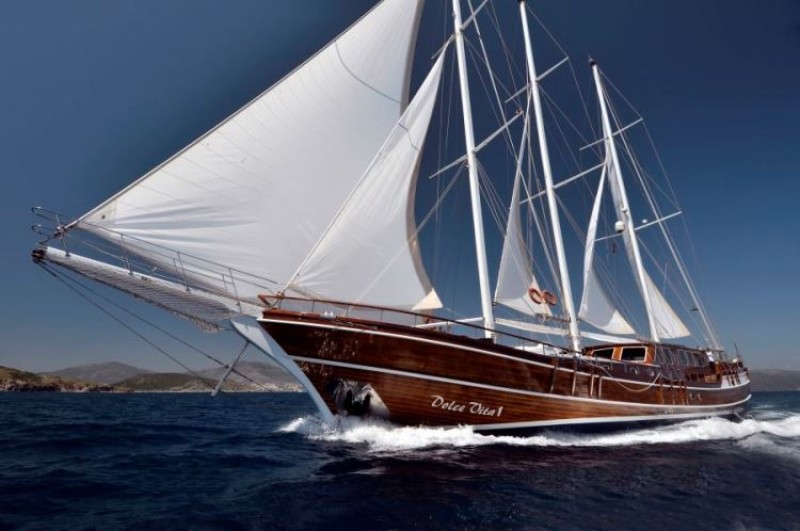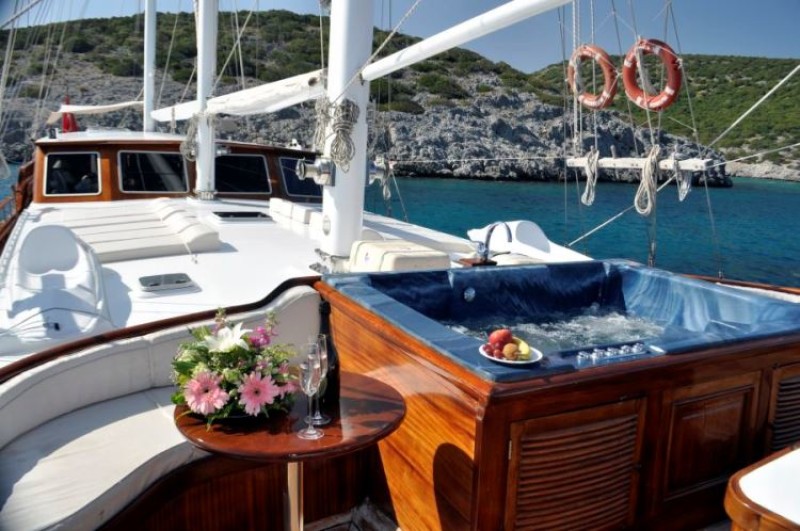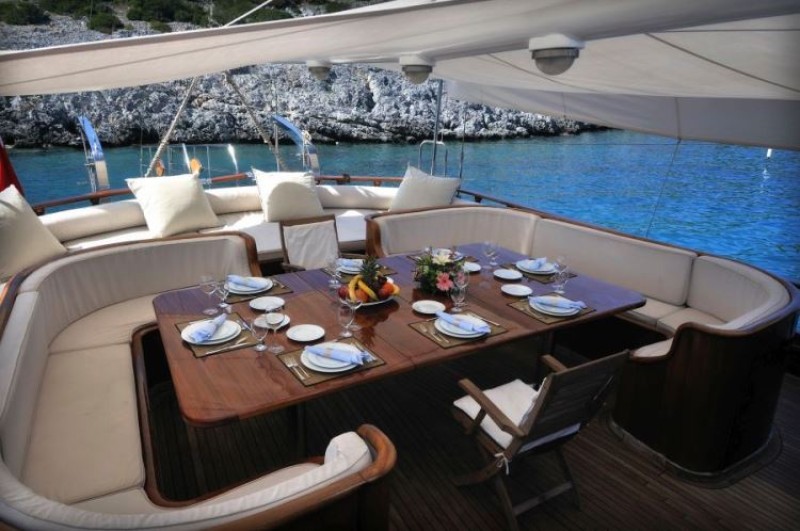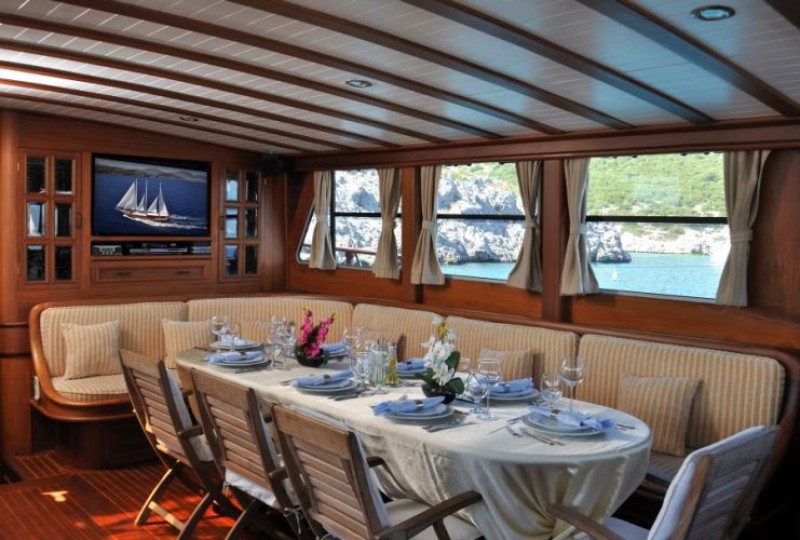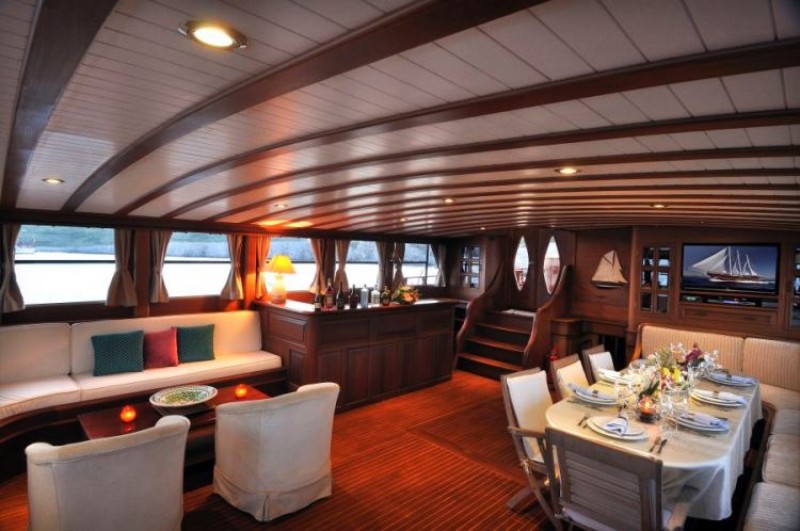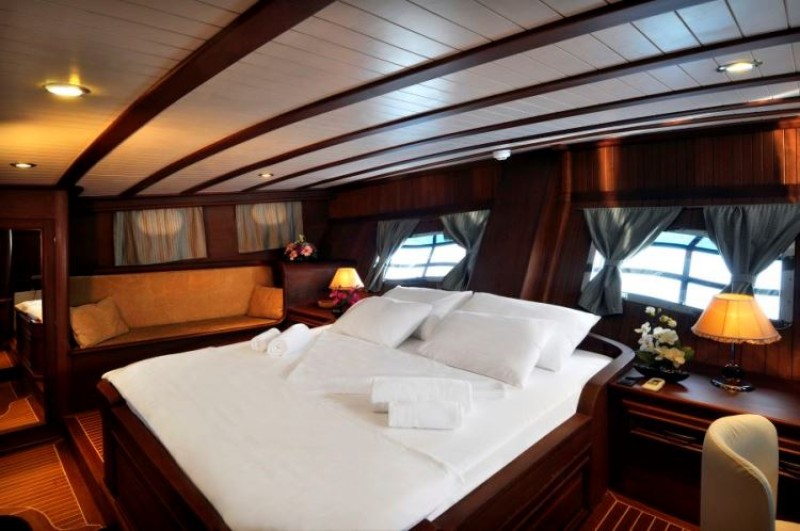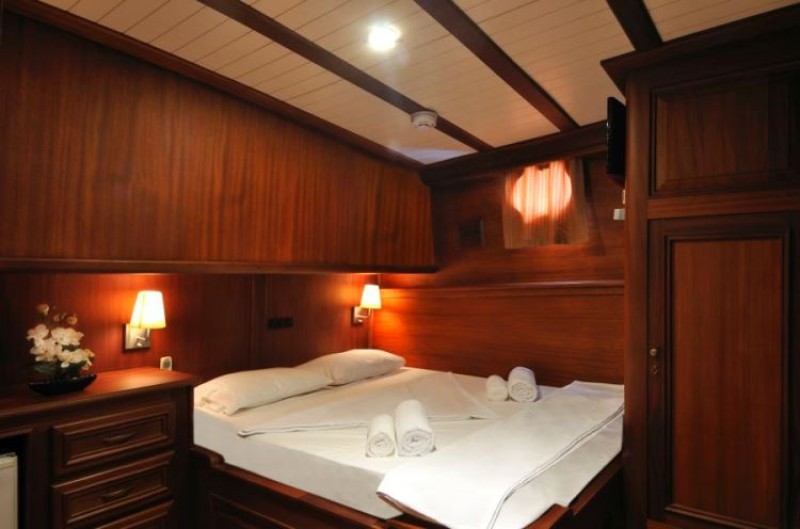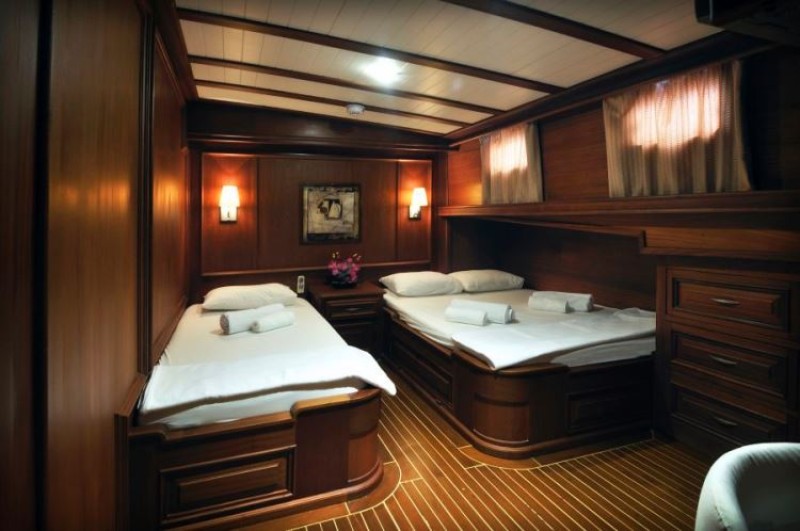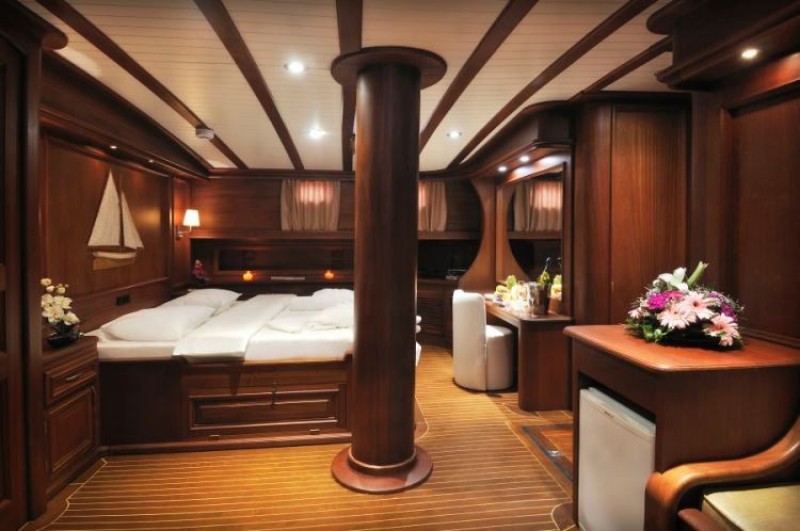 Dolce Vita
...a gulet for rent in Croatia.
The boat is available in marina: Split, Trogir, Sibenik, Zadar, Sukosan, Dubrovnik, Pula, Biograd, Murter.
---
Gulet Dolce Vita is a traditional Croatian Cruiser, listed in our offer as a crewed rental.Wood is used almost in every component of the boat, and synces perfectly with the traditional feeling you get when on board.
There are six cabins inside of the boat, which are large and provide a comfortable stay for all its guests. A saloon is a place for eating, and relaxing, as it offers plenty of space for all Dolce Vita's guests, and crew, making it one of the highlights on board. There is air conditioning on board which can be a real life saver in the Croatian hot summer months.
The outside blends the traditional with the modern, as a Jacuzzi hot tub is available at the bow of the boat. All through the gullet there is more than enough sunbathing space, all the way to the back, where the stern opens up to a large dining table with comfortable seating.
If you are an active tourist, this gullet is perfect for you. Jet-skiing, canoeing, windsurfing, swimming, diving… These all, and more are at your disposal when cruising the beautiful Dolce Vita.
Treat yourself, your family, and friends to a 12 person Adriatic Gulet Cruise aboard Dolce Vita. We at Yacht Holiday guarantee you'll have a time of your life!
Insurance aboard the yacht, service provided on the board, food and wages for the crew(of four, excluding hostesses), and the fuel are included in the price. Of course bedding and towels are also included. The price excludes meals and drinks for the guests, personal insurance, and Croatian port taxes.
For any additional details, regarding inquiries, booking and any other further questions about Dolce Vita, feel free to contact us at Yacht Holiday at any time. Have a great time aboard the traditional Croatian gulet Dolce Vita!