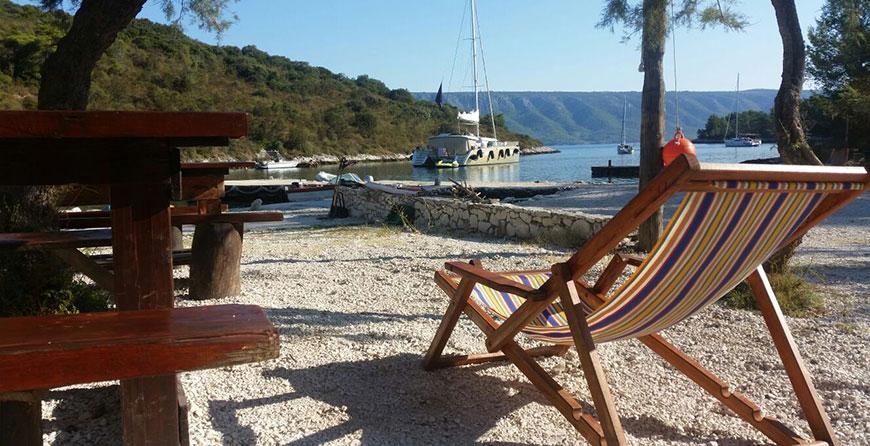 Scedro Island – peaceful haven for sailors!
Scedro is an island situated on the southern coast of the island of Hvar, allontanated only one mile from the place Zavala on Hvar. Scedro is divided from the island of Hvar by Scedorski Channel and by Korcula channels from the island of Korcula. Beside the island of Hvar, the nearest mainland to Scedro are cliffs Lukavci - 3 rocks situated 3 kilometres west from the Scedro island.
Scedro is an island of the exceptional beauty which today has a population of 15 inhabitants. Once on the island 2 places were inhabited Mostir and Nastane. Today the village Nastane has only two maintained houses and all the other houses are actually ruins. There are also 4 restaurants on the island. From cultural landmarks on the island it is worth mentioning and visiting the remains of the Dominican monastery.
Two safest bays in this area are situated on the island of Scedro. Lovisce and Manastir bay are excellent shelter for sailors since are safe from all winds, except when the bora blows.
Bay Lovisce is larger and has three branches. On the two branches of this bay there are buoys of the popular restaurant for boaters. If you decide to anchor in this bay, it is customary to tie the stern to shore. On the one branch of the bay there is a small jetty.
Manastir bay is smaller than Lovišće bay. It is named after the remains of the monastery that was once destroyed by the pirates. In the bay there is also a restaurant where you can buy authentic olive oil from the island of Scedro. Also in front of the restaurant there are buoys for the guests of the restaurant. Anchoring in this bay is at a depth of about 8 meters.