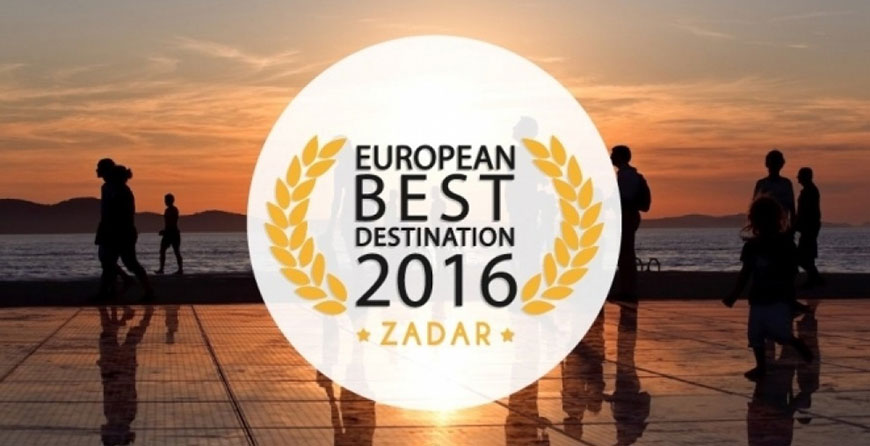 Rent a yacht from Zadar – Europe's Best Destination in 2016!
That's right, small Zadar, a beautiful Croatian city on the Adriatic shore, was just elected European best Destination in 2016! If you're curious to find out more about this beautiful town, and how to visit it, look no more! With YachtHoliday you can rent a yacht from Zadar, and explore not only all the sights in the city, but also sail its beautiful archipelago!
Zadar is located in the north part of Dalmatia, Croatia's southernmost province. Even though Zadar is one of the largest cities in Croatia, its still considered a small city compared to some of the largest European city. But it's not the size that matters, because small Zadar managed to beat giants like Paris, Athens, and Milan in the European best Destination 2016 competition! So what is it about Zadar that's so special? Aside from countless festivals, and other manifestations, here are just a couple of facts to get to know Zadar a little better..
1. Zadar Sailing
Zadar is located in the center of Croatian coastline. This makes it climate perfect for summer tourism. Warm, and clear Adriatic Sea, and 30+ °C makes it perfect for a swim. Zadar is close to Pasman Island, and multiple small islands in the Pasman channel. This is what makes Zadar perfect for sailing, and exploring the Adriatic! That's why Zadar yacht rental is a perfect way to experience this beautiful town and its surroundings. Just take a look at the photo above of a bay on Pasman!
2. Zadar Culture
Zadar is, like many other Dalmatian towns, a remnant of the great Roman, and Greek culture. Ancient Jadera, which is its old Illyrian name, is a 3000 year old town, and because of that, one of the oldest towns in Croatia, and in Europe. With it, of course comes great architecture, and sights, and even well developed (almost to perfection) Mediterranean food. Some unavoidable buildings to visit are the Church of St. Donatus, Zadar cathedral, and the old Roman forum, around which the city was built.
3. Zadar Attractions
When you're in Zadar there are a lot of attractions to see, and events to participate in. Perhaps the most famous three are: The Sun Greeting, The Sea Organ, and the Millennium Jump. Let's start with the last. Millennium Jump is an event in held annually, where people jump from Zadar's waterfront. In 2015 3000 people participated. The sea organ is an instrument in Zadar creating relaxing sounds with the power of waves. Finally the sun greeting is a solar powered panel which after sun-down shows an impressive light show.