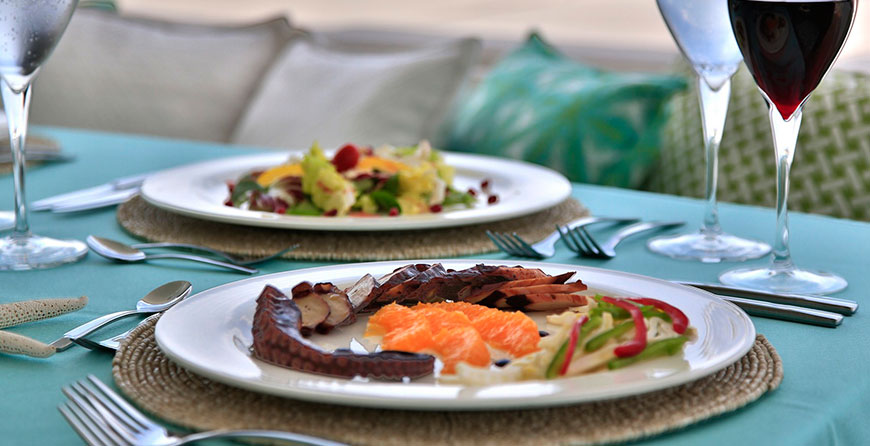 Food On Board! Preparing and provisioning
Of all the aspects you calculate when booking your Croatian sailing holiday, food may not always be one you think of. However, good food is something that is imperative to make your holiday in Croatia truly great. Fortunately, Croatia is a Mediterranean country, and that being said, our food is the best the world has to offer! Seafood, pasta, fresh fruit and vegetables, and sophisticated vine, Croatia has it all.
This is why it's very important to know what you can expect from your yachting experience in Croatia. The first thing you need to know is that food on your sailing trip is not included in the price of your rental. There is a few options you can go with…
Provisioning list
In this option, upon contacting us and renting your yacht, we offer you a list of foods and beverage you'd like to have with you on your holiday. You then check the foods you'd like us to provide, and find it ready on board. The remaining food on your trip is not provided.
APA (advanced provisioning allowance)
For a crewed rental, this is possibly your best option. With APA, you provide the crew with a budget for the duration of your trip, and they do all the grocery shopping for you. AT the end of the trip you receive the bills, and the remaining of your money back. This way you don't have to worry about food, and enjoy your holiday.
Buy food yourself
This is pretty self-explanatory. Though it's sometimes the cheapest options, its makes things complicated, and takes from your holiday experience. That's why we recommend going with one of the first two options.
On board almost every crewed charter you can find a professional cook, who will cook our specialties, (and anything you wish for), and a hostess that prepares cold dishes, salads, and breakfast. Traditionally, the dinner on a sailing or yachting holiday, is had in one of the famous restaurants in the city you drop anchor in.