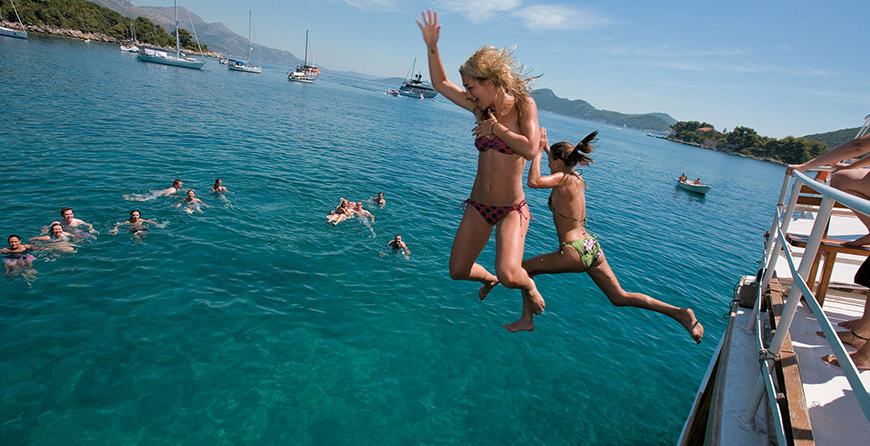 Crew assembling and choosing the sailing area
You have just received a great offer to charter a sailboat of your dreams? Do you know who would love to share it with? Have you already put together a crew for your dream vacation?
Before you start assembling the crew it is very important to keep in mind that life at sea is very different from our everyday lives. One of the main negative features of the life on board is limited space and lack of privacy so it is very important to be careful and attentive when the crew gathers on the basis of cost-cutting rent (as more people on board, the lower the price per person). It is very important to gather compact crew that has the same interests and ideas about how the life on board should look.
If You are planning to spend Your sailing holidays with your family then you do not have to think a lot about this. But if you are traveling with your friends or bussiness colleagues in that case we suggest an extra caution.
It is also important that each selected crew member on board knows who the captain of the boat is meaning that each passenger know who has the last word on the board especially in cas of emergencies and dangerous situations. The captain is a person who has to be respected by other crew members and passengers.
CHOOSING THE SAILING AREA
Choosing the sailing area and defining seven-day sailing itinerary should be an easy task if you have a harmonious crew that has a relatively similar ideas about the places you should visit. Croatian coast and islands offer a wide choice of Mediterranean coastal towns, small places, beautiful beaches the large number of hidden bays. While composing a seven-day itinerariy it is important to predict possible anchorages, marinas, gas stations, as well as shelters that you will need in case of bad weather conditions and local storm.
Feel free to contact us and we will make for you to route according to your wishes.
Our proposals for routes with photos and descriptions of the places you can see here http://www.yachtholiday.com/routes