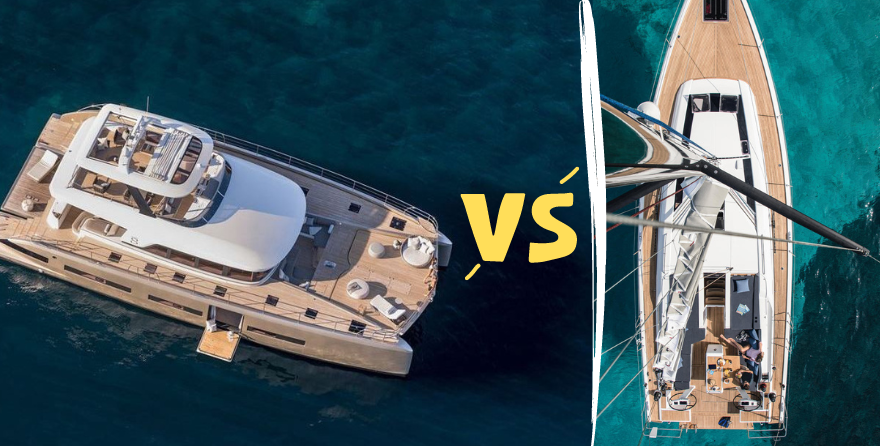 Catamaran vs sailboat. Which is better?
When it comes to exploring beautiful waters of Croatia, one of the biggest decisions you will have to make is choosing between a catamaran or sailing boat for your sailing holidays in Croatia. While both offer unique advantages and fantastic experience, it is important to understand differences between these two boat types before making your decision. In this article, we will take closer look at each option and try to help you decide which type suits you best for upcoming adventure.
About catamarans...
First, let's talk about rental catamarans in Croatia. These multi hull yachts are known for their spaciousness, stability and comfort. Thanks to two hulls they offer wider beam, which translates into more stable ride and more living space on board. This is especially appealing for those who are prone to seasickness or want to enjoy smooth ride while sipping cocktails on deck. Sailing catamarans also tend to have more headroom and larger cabins, which can make for a more comfortable stay.
Another advantage of a catamaran is their ability to cruise with motors faster than traditional monohull sailing boat. With two hulls, there is less drag in water, meaning they can cut through the waves more easily and maintain speed. This can be particularly appealing for those who want to cover bigger distances during their trip.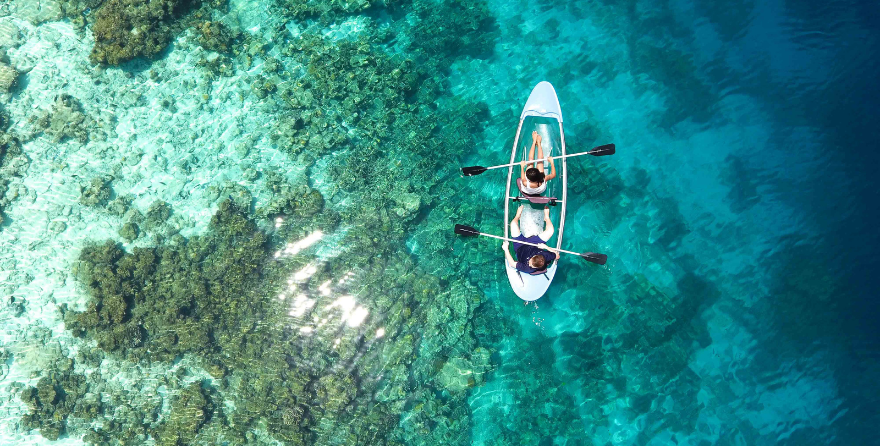 When it comes to Croatia, catamarans are particularly well suited for region's shallow bays and numerous islands, very often they have shallower drafts, which means easier access to shallow anchorages that may be off limits to deeper draft sailing boats.
About sailboats in Croatia...
On the other hand, sailing boats offer more traditional sailing experience. They are known for classic design, simplicity and satisfaction of harnessing power of the wind to propel you through the sea. Sailboats also tend to be less expensive to rent than catamarans, making them great option for those who don't want to spend fortune on vacation.
Sailboats are generally preferred by more experienced sailors who want to test their skills and enjoy challenge of navigating the open sea. Even if you don't have any sailing knowledge, renting a sailing boat in Croatia with professional skipper is great way to learn the ropes and get a taste of sailing lifestyle.
Sailing boats are great choice for everyone who wants to explore remote parts of Croatian coastline and experience thrill of true sailing. While they may not be comfortable or spacious as catamarans, sailboat for rent in Croatia offers a sense of adventure and freedom that is hard to beat.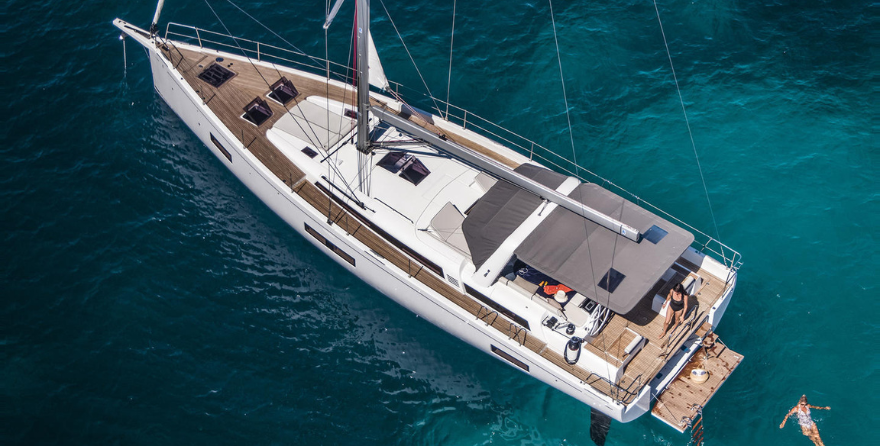 To summarise...
Which one should you choose for Croatian sailing holidays? It depends on your personal preferences and priorities. If you appreciate comfort, stability or speed, rental catamaran is better option, but if you are looking for classic sailing experience or want to save some money, sailboat for rent is better choice for you.
It is also worth considering the size of group and activities you are planning to do. If you are traveling with larger group of friends or planning to spend a lot of time on board, catamaran's spaciousness and comfort may be more appealing. On the other hand, if you are planning to do more exploring on land; walking or driving scooters, sailing boat could work better for you.
You can check prices and real time availability through our real time search engine or simply contact our booking team and we will help you to choose perfect yacht for you.