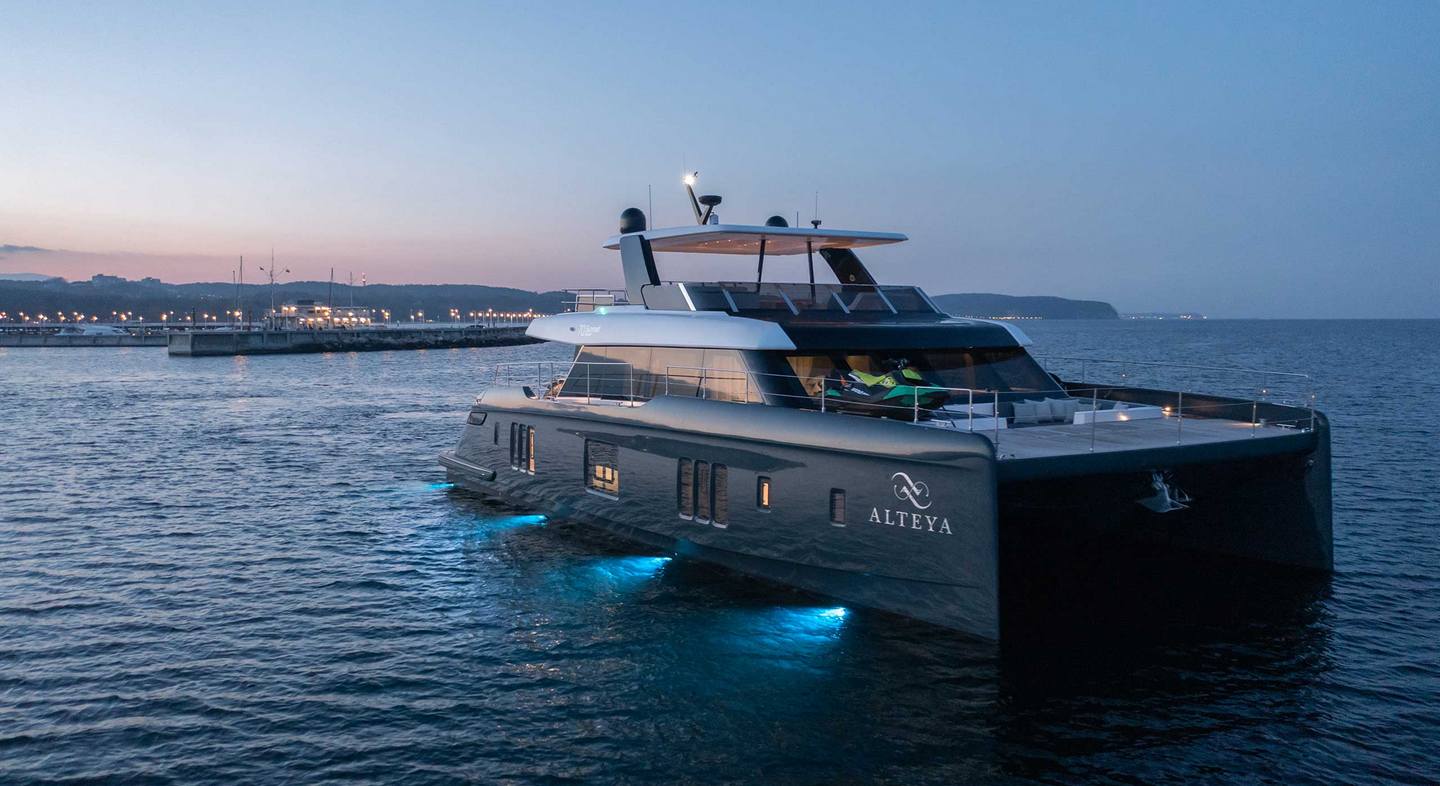 New Luxury Catamaran - Sunreef 70 Power
The world of luxury yachting has witnessed a paradigm shift with introduction of luxury charter catamaran Sunreef 70 Power. Combining exceptional design, unmatched performance and lavish comfort, this extraordinary vessel has redefined the boundaries of modern catamarans. From its sleek lines to innovative features, Sunreef 70 offers an unparalleled experience for those seeking the ultimate in luxury cruising.
Design:
Design of Sunreef 70 Power is a testament to craftsmanship and expertise of Sunreef Yachts shipyard, renowned manufacturer with rich history of building exceptional catamarans. The yacht's sleek lines and contemporary styling make it an absolute head turner on the sea. Its distinctive hull shape ensures exceptional stability and smooth sailing, even in rough seas. Spacious deck areas are perfect for sunbathing, socializing and enjoying breathtaking panoramic views while sailing in Croatia during the summer.
Interior layout of Sunreef 70 Power is fully customized and really unique in industry, this yacht provides ample living space with luxurious cabins, spacious lounges and fully equipped galley.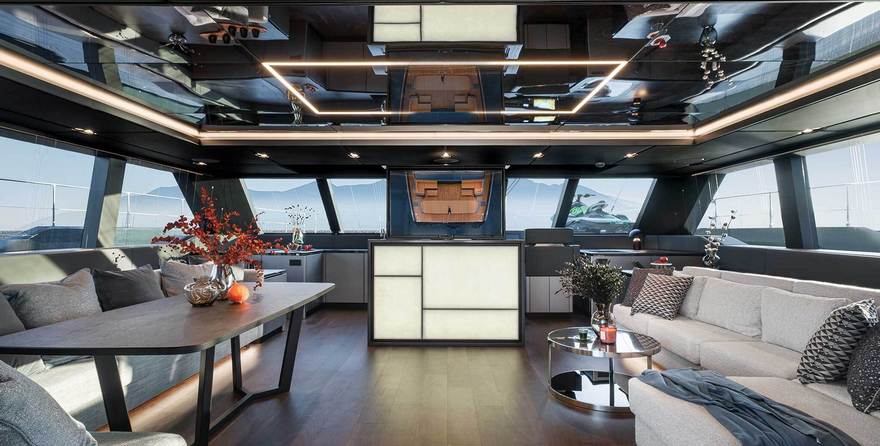 Comfort and Amenities:
Sunreef 70 is a haven of luxury where no compromise has been made in terms of comfort and amenities. Master suite, located in forward section of the yacht offers a private retreat complete with a king size bed, private bathroom and ample storage space. Guest cabins are equally luxurious, featuring queen size beds and ensuite facilities. All cabins are designed to maximize natural light, providing a serene and relaxing ambiance for perfect sail week in Croatia.
Catamaran's main salon is beautifully designed area, perfect for entertaining guests or simply unwinding. Open concept layout seamlessly connects salon with cockpit and the exterior deck, creating harmonious indoor-outdoor living experience. Salon features large panoramic windows, allowing guests to enjoy stunning views while relishing the comfort of interior.
Sunreef 70 power catamaran in Croatia boasts a state of the art galley equipped with high end appliances, ensuring that gourmet meals can be prepared with ease. Whether guests choose to dine inside or enjoy an al fresco meal on the deck, the yacht provides a luxurious and elegant setting for culinary delights.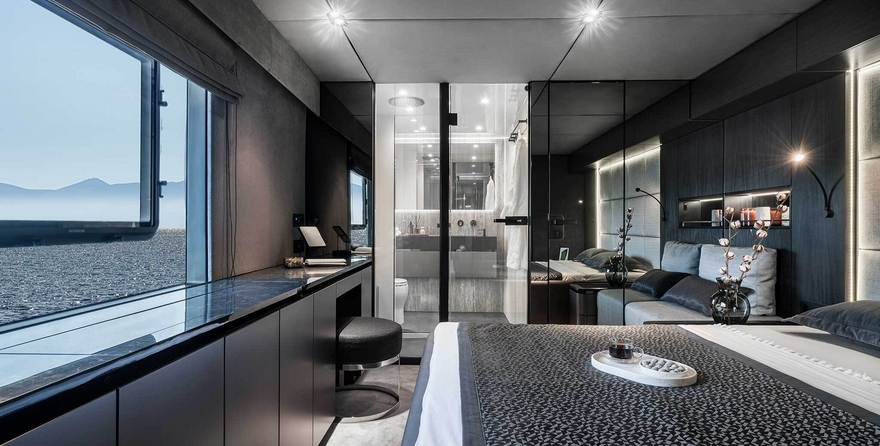 Sunreef 70 is not just a vessel of luxury but also one of exceptional performance. Its advanced design and cutting edge technology resulted in outstanding cruising capabilities. Lightweight construction and efficient hull design ensure excellent maneuverability and impressive speed.
You can see real time availability and prices here or simply contact our booking team and we will help you with everything you may need for your catamaran holidays in Croatia.