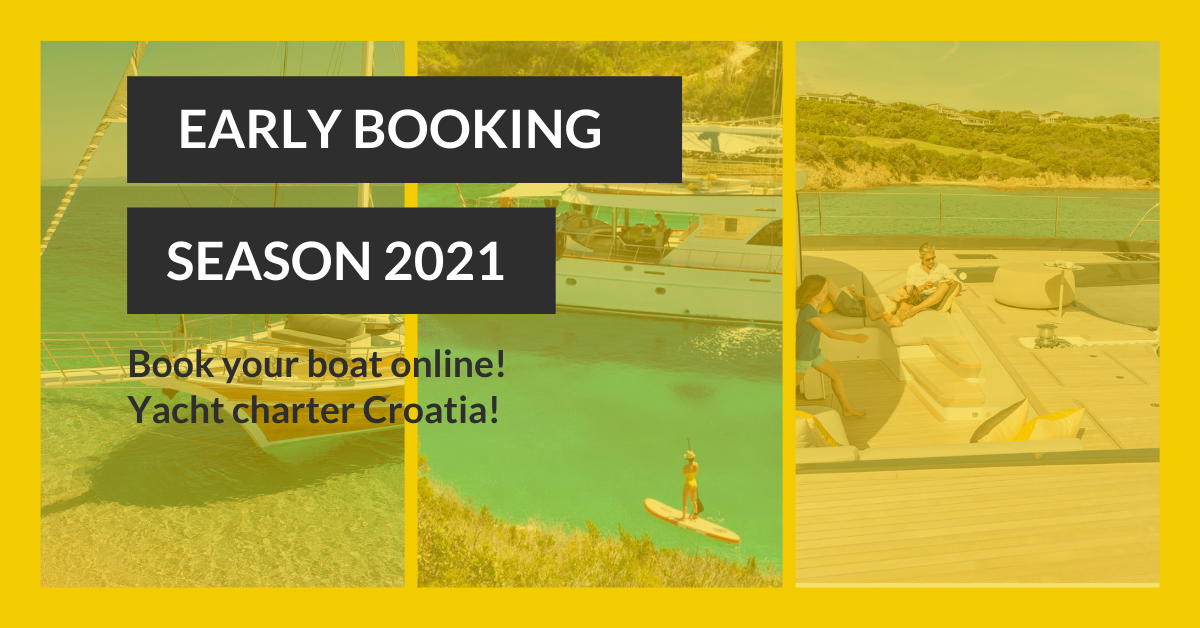 Early booking season 2021 - yacht charter Croatia
Another yacht charter season has come to an end. We are all definitely more experienced after this unexpected season in a yacht charter. With positive attitude we are prepared and ready for the next charter season in Croatia.
The charter season 2020 has proven that yacht charter is one of the best ways of spending holidays in Croatia. Nothing offers such a perfect escape as yacht charter does.
Constant motion & freedom the boat rental offers can take your vacation plans to another level. Whether you are seeking to have the privacy with your family or to explore the coastline & water with friends yachting is whatever you need it to be.
Loved sailing Croatia? Come back!
Rent a sailing adventure for 2021 early, and get the best deals in yacht charter!
We are glad to inform you that booking for the season 2021 is open.
If you plan to book a bareboat yacht for charter in Croatia or if you're thinking about spending holiday on a crewed boat in the Adriatic, it is good to know that now is the perfect time for this since we offer early booking discount on all boats in our offer.
The advantage of early booking reservation is wide choice of available charter yachts at excellent discounted prices. Our offer includes more than 4.500 charter boats in Croatia so anyone can find the right boat to explore beauties of Adriatic sea.
Don't miss the opportunity to get an early booking discount and the best price for your favourite boat in Croatia!