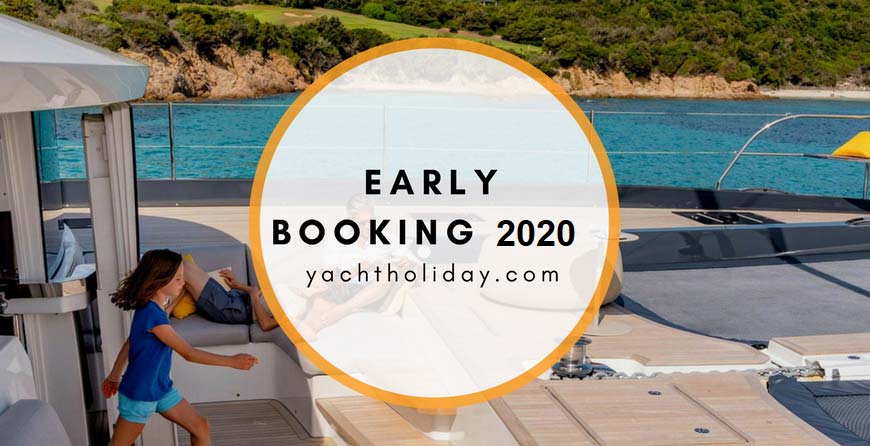 Boat rental Croatia - Early booking season 2020
We are happy to inform you that booking for the new sailing season 2020 has already started!
Dreaming of a holiday along the beautiful coastline of Croatian Adriatic Sea? Wanting to explore more than just a regular tourist? Tired of seeing only photos of beautiful Croatian islands and towns? Yes, it's only October and summer may seem far away, but you can use that as an advantage and grab your ideal sailboat, catamaran, gulet or motor yacht at the very best prices! You can catch up to 30% discount off the regular rates. So don't wait too long, search our website for your dream yacht and enjoy all the benefits of early booking! Our website search tools and filters will help you to find the perfect match for your preferences. The whole reservation process is very easy, but you can always contact us about any additional information you need and we will be glad to help you.
The early booking deals will be available until the end of the year. So don't think too much, search for your perfect boat on our website and after you find it contact us so we can arrange you the best holiday you'll ever have!
It would be an honor to have you on board this summer, so don't hesitate to contact us and we will give you the best yacht holiday experience in Croatia!
Looking fordward to your reply!