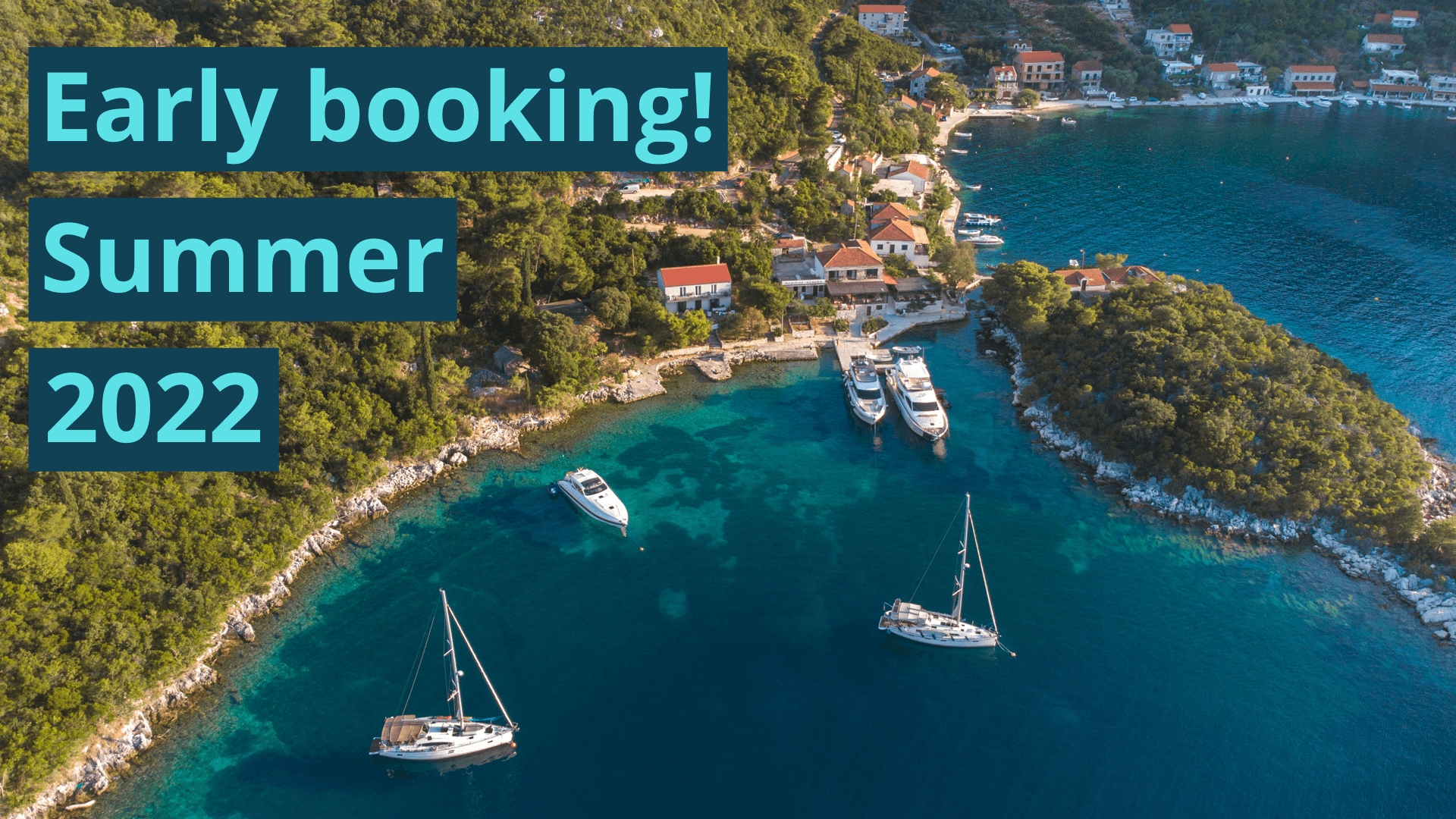 Early booking deals 2022 - yacht rental Croatia
Imagine a perfect vacation. Now imagine yourself on board sailing boat in Croatia, exploring hidden bays of Adriatic, tasting local specialties, drinking amazing wine, relaxing and enjoying each moment.
We are here to turn your dreams into reality.
You can rent a yacht easily now, at the best price with early booking discount to have a perfect yacht holiday in Croatia during summer 2022.
How to book yacht and get early booking discount now
First thing you should do is to browse Yachtholiday.com
You can of course also contact us so we can help you with organisaton of your sailing trip, from choosing boat and route to tips on what you can expect from your trip.
If you decide to browse our web page on your own best way is to use our real-time search engine, simply set the search parameters to your wishes, check out all catamarans, sailboats, gulets, and motor yachts available for rental in Croatia during the required rental period and choose the one that suits you the best. After you've found the desired boat type and model, click on it and either book online or send us a request, so we can guide you through the process.
Book your dream boat now and get highest early booking discount with YachtHoliday.com!
Don't miss the opportunity to get the best price for your favourite boat in Croatia!