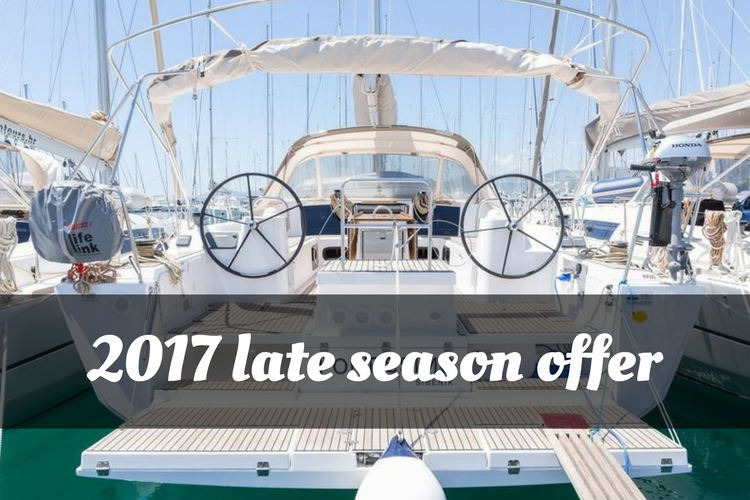 2017 late season offer
Summer is coming to an end, but don't despair, we still have a great choice of yachts for you! There's a number of sailing yachts, catamarans, motor yachts and a few gulets you can rent in Croatia this September.
If coming to Croatia is your life-long dream (or you're just looking for a way to spend your holiday), and you like less crowds, fewer yachts in the sea, and more of the Adriatic for yourself, September is the best time to visit. The air and the sea temperatures are still high enough you can jump in at any moment, but you don't have to worry about that insanely hot, humid weather. Our cities, attractions, even the wonders of nature Croatia has to offer are less crowded, the sea is even clearer and the winds are mild and enjoyable.
Best of all, the prices are down!!! You can now get a week sailing on a luxury yacht at up to 35% discount. Translated into absolutes, you can save up to €3500 on a luxury sailboat and even more for a catamaran or a motor yacht.
So don't wait a moment longer and rent a yacht holiday in Croatia this September. Check out some of the yachts we have for you at the best price range on the "special offer" section on our homepage! Please contact us with any questions, requests, and inquiries and we'll do our best to provide you with the best sailing experience.