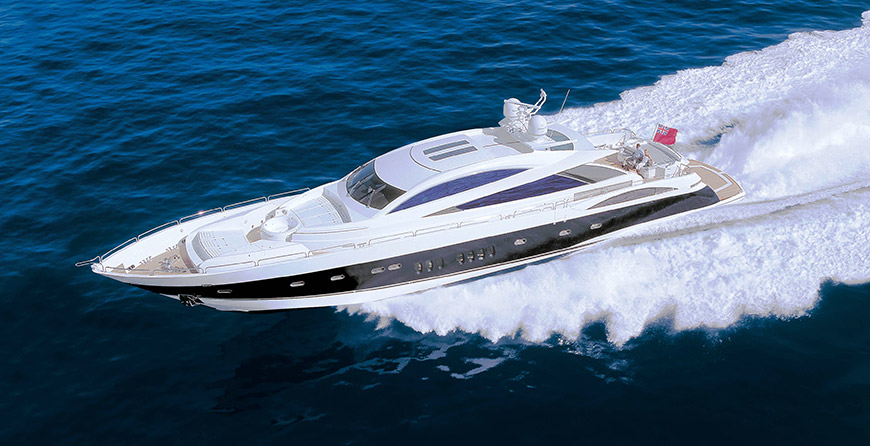 The advantages of motor yacht rental in Croatia
Motor yacht rental in Croatia is an exciting way to spend your holiday! Croatia has a tradition in tourism, with years of experience in the branch, especially nautical tourism, thanks to its position on the beautiful Adriatic Sea. Luxury tourism followed, developing Croatia into a perfect destination for sailors, and cruisers from all around the world. That's why this beautiful Mediterranean country is often nicknamed "the new Riviera"! Yacht charter is a branch of the nautical tourism that perhaps develops the quickest!
YachtHoliday proudly takes its place in Croatian tourism, as a yacht rental service, which year after year plans perfect holidays for thousands of satisfied sailors! We offer a few boat types for rental and one of the most exciting are definitely motor yachts!
Motor yachts or motorboats, are almost always luxury boats, with a few unique advantages when sailing Croatia, due to the nature of the vessels, or the Croatian terrain configuration.
Top 3 advantages of motor yacht rental in Croatia!
1. Speed
Motor yachts are almost without exception, fast boats. Some of the yachts available for rental on our website reach speeds of over 30 knots, or roughly up to 60km/h, and faster, whereas sailboats get you up to 15-ish knots. If you're an adrenaline junkie, this is definitely a boat type for you. Even if you're not, motor yacht's speed is very practical when taking short daily trips between the Croatian islands, as you'll save time on the actual trip, and have more time for relaxing on anchor, swimming, snorkeling, and other summer activities!
2. Access to shallow sea
Adriatic is a relatively shallow sea, especially in the areas close to the islands, and sometimes shallow passages between them. Here's where motor yachts come in handy, because most of them are essentially large speed boats. That means drafts of sometimes less than 1 meter, so the bottom of the boat will hardly ever make the beautiful, but shallow spots unreachable for the yacht!
3. Comfort & Luxury
Without the space taken by the mast, the deck is a lot more spacious then in sailboats, and the shallow draft not only allows the boat to plane, but also allows for a wider shape, and with it more space outside and inside. Luxury motorboats often offer more free space on the inside, spacious rooms, and also less cabins than a sailboat of the same size, to insure more comfort! Most of our motor yachts are designed as luxury yachts , built with high end materials, and the smart usage of space on the boat!