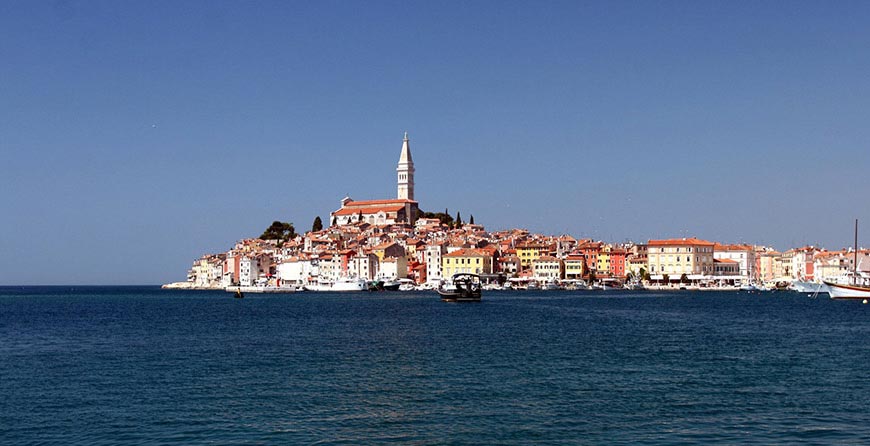 North Adriatic sailing
Sailing in Croatia is one of those things people dream of. With YachtHoliday now you can make that dream a reality and rent a perfect yacht for your needs. But finding a yacht is only a part of it, as setting a course is equally important. Most of our guests decide to sail the winds of more southern Croatian regions, but the northern Adriatic is no less beautiful.
Northern Adriatic sailing, or more specifically Istria and Kvarner sailing regions make for a perfect getaway aboard your holiday yacht rental. Though admittedly less known than perhaps Zadar, Split or Dubrovnik sailing areas, Istria sailing offers a whole different experience than the high tempo Dalmatian sailing.
Our more northern routes offer a mix of sightseeing, food tasting and smooth sailing giving you an all around adventurous tour of Croatia. As for the sailing part here's what you can expect from this region: cozy, well protected bays to drop anchor in, one of a kind landscapes filled with life, peaceful places where you can enjoy your getaway.
There are a few places definitely worth mentioning when talking about the North Adriatic sailing region. Brijuni (brijoni) are definitely one of those places. This charming archipelago (which is also a national park in Croatia) just outside the Istrian coast is the only place where you can find a fish shaped natural island, intact nature, and a real safari.
Moving on to the town of Pula, where you can lose yourself gazing at the awe inspiring architecture of an old amphitheatre. Shortly after you can enjoy the beautiful bay on the small island of Unije, or rest somewhere on the sandy Lubenice beach (Cres island) with your yacht anchored only meters away in the clear blue Adriatic.
Krk island is another great place to visit in this sailing region. Punat, for example offers am almost pool like bay, where you can enjoy shelter from mostly all winds, and perhaps a short swim to the small island of Košljun inside the bay.
When you get tired of all the sun and sea, you can drop your anchor in the picturesque Rab, and enjoy a peaceful stroll around the small peninsula, or some heavenly tasting seafood in one of the local restaurants (maybe even in the comfort of your yacht).
Sailing Northern Adriatic is in every sense full of amazing experiences. It can best be described as a relaxing getaway, a place where you can take a break from your everyday, and fill up your batteries. So contact us, rent a yacht and sail the Northern Adriatic region with YachtHoliday!