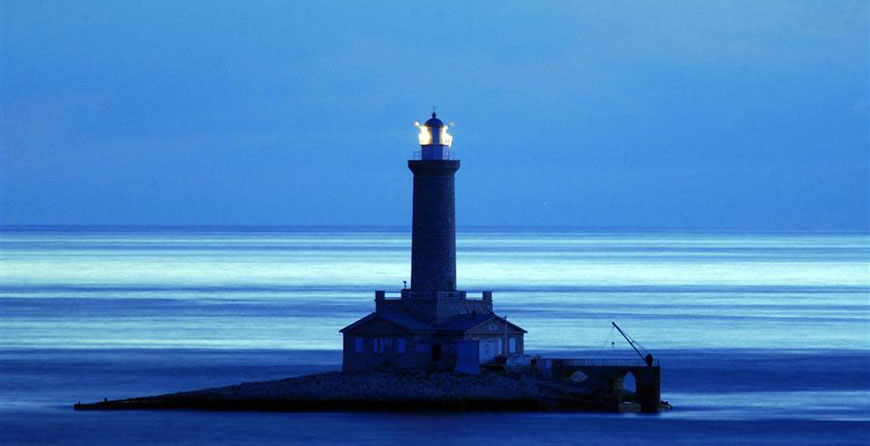 Lighthouse sailing – Top 5 lighthouses to sail in Croatia
There's always been a certain mysterious feeling about light houses. A sole building mostly on a desolated island, bringing a beacon of light, and with it hope for lost sailors in the night. When you put it this way it really has an epic feel to it. Perhaps that's why lighthouses have been motives in many works of art, from paintings, to poems, and even films.
As Croatia is home to more than a 1000 islands, many of which are small, but beautiful lone islands in the sea, there was always a need for aid when sailing in the night. That's why lighthouses in Croatia are common, so common in fact, that there are almost 50 functional lighthouses in Croatia today, scattered all along the Adriatic, from its far south, to the northern tip.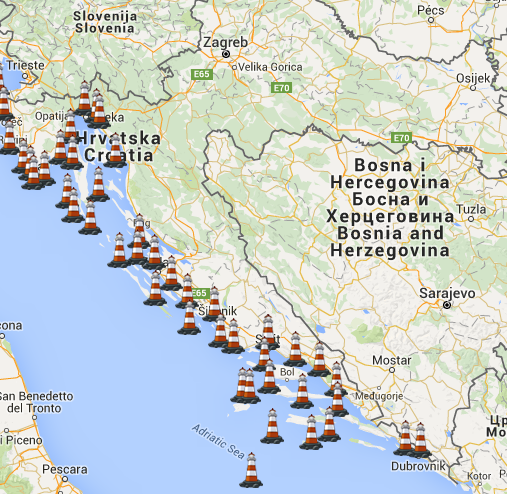 Until recently, sailing lighthouses was strictly reserved for a select few, but as the nautical tourism in Croatia develops, it becomes available for anyone. You can rent a yacht in Croatia and sail lighthouses with YachtHoliday.com! In that purpose we've decided to list top 5 Light houses to sail in Croatia!
1. Palagruza
Definitely the most popular light house to sail in Croatia is the Palagruza one. Palagruza is a small island, or rather a group of small islands in the middle of the Adriatic. It is a lone rock , and the furthest sea point in Croatia. This beautiful lighthouse is on the highest point of the largest island in the group, which is also home to several beautiful bays, and probably the clearest sea in the world.
2. Blitvenica
This small island in the Biograd sailing area is home to a beautiful lighthouse. With a coastline of 0.57 km, this lone rock brings clear sea, and perhaps the most beautiful view of open sea you'll ever have the privelage to witness. The lighthouse was built in 1872 and still stands today.
3. Sucuraj
Located in the far-east point of the Dalmatian island Hvar, this lighthouse in located on the very tip of the island. It was built in 1874 to signal mainly the sailors, sailing the area of the near coastal town of Makarska. Today it is still functional, and a beautiful tourist destination.
4. Vis – Stoncica
Stoncica is a lighthouse on the northern tip on the Island Vis. This tall lighthouse was buit in 1865, and is still functional today. It is also available for visits. You can rent a yacht from split with yacht holiday and sail to Vis, and Stoncica!
5. Porer
This lighthouse is located in the northern part of the Adriatic, south-east from the Istrian peninsula. A small island, 80 meters in diameter is home to a 34 meters tall lighthouse. This truly is a sight to look at, and it is easily accessible, being that it is located only 2.5 kilometers from the Istria's southernmost tip.