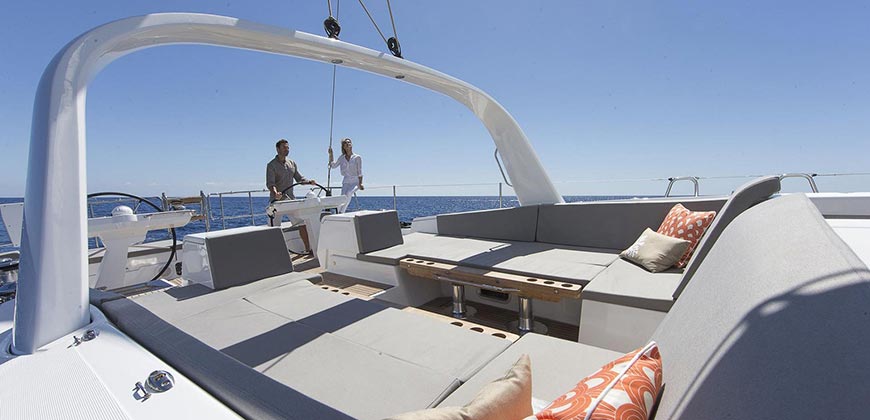 Jeanneau 64 - a WOW yacht!
There isn't much out there that can top the feeling of saling Croatia aboard a luxurious yacht.
Croatia is beautiful! There's not much(if any) doubt about that. It's also home to some of the most amazing sailing regions in the world. In fact, there's very little about any sailing experience in Croatia that will leave you dissatisfied. But then again since you're reading this, you probably already know about that. So let's talk about the means of sailing.
If you're looking for a relaxing sailing holiday, aboard a luxurious and comfortable sailboat, keep reading this article.
Now, there are yachts and then there are YACHTS! Among the many great sailboats you can rent in Croatia(practically all of which will provide you with a good, enjoyable, and comfortable sailing experience), there are only a few that make even the most demanding sailors go "WOW". Jeanneau 64 is the "WOW" kind of sailing yacht!
Jeannau 64 is a yacht that truly combines luxury, performance and comfort in the best possible way. This 20 meter long sailboat offers a open flat deck, large cockpit, bright inviting interior, and spacious luxurious cabins. Every feature has been meticulously planned to fit your "sea needs" perfectly. Life aboard this flagship Jeanneau sailboat is easy, thanks to the hard work of its designers, and master boat builders. Take for example the comfortable saloon, along with a fully functional well equipped galley. The numerous windows on the sides and deck make the yacht's interior feel cozy, and open, instead of a gloomy, dark interior you'd expect aboard some sailboats.
Every interior component is made from high end materials. Fine woods, antibacterial cushy bedding… even some well placed storage areas. The 4 (+1) beautiful cabins aboard this yacht are well capable of comfortably housing 8 (or 11) people.
Jeanneau 64 has a stunning exterior as well. Impressive shape with dynamic lines give an overall beautiful look to the yacht. Large, and open deck gives you a lot of space for sunbathing, and allows unobstructed passage bow to stern. In the stern area you'll find a huge cockpit, perfect for a dinner under the starry Mediterranean night.
Just imagine sailing Some of Croatian finest destinations such Dalmatia, Istria, or Kvarner aboard this beauty. Sailing Jeanneau 64 will surely make for some unique sailing experiences.
Jeanneau 64 is available for bareboat or crewed rental in Croatia with yachtholiday.com. If you're interested in sailing Croatia aboard Jeanneau 64, contact us and let us find perfect route for your perfect yacht!