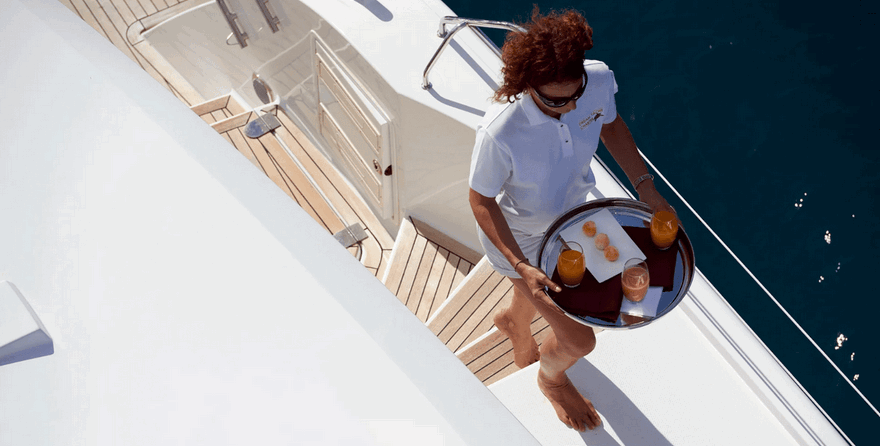 Hostess duties on board - Yacht charter Croatia
Charter hostess in Croatia plays essential role in ensuring that your vacation run smoothly and efficiently. Their duties involve creating comfortable and welcoming environment for guests while providing assistance to the skipper. Here are some of the most important duties of hostess.
One of the primary duties of hostess is to ensure that guests feel welcome and comfortable on board. They are responsible for greeting guests upon arrival, providing them with tour around the yacht and explaining various amenities available to them. They will also take care of any special requests or requirements that guests may have during their sailing holidays in Croatia.
Meal Service
Another important duty of charter hostess is to assist the yacht chef in meal preparation or even prepare meal itself if we are talking about more compact yachts for rent in Croatia. This involves setting the table, serving meals and ensuring guests have everything they need during mealtimes. Hostess is also responsible for keeping the galley and dining area clean.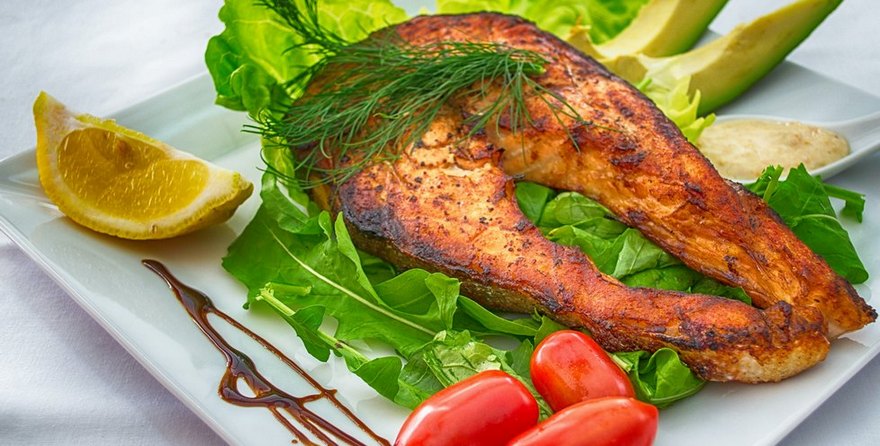 Provisioning
Hostess is responsible that yacht is always well stocked with food, beverages and other supplies. This involves working closely with guests to create menus and ensure all necessary ingredients are available. Hostess is also responsible for purchasing and organizing supplies.
Entertainment
Hostess or stewardess is responsible that guests have access to entertainment options while on charter yacht in Croatia. This may involve organizing activities such as snorkeling, scuba diving and other water sports. Hostess may also organize evening entertainment, such as movies or games to keep guests entertained.
Communication
Hostess plays vital role in facilitating communication between guests and the crew. They serve as liaison between guests and captain, ensuring that any special requests or concerns are addressed promptly. Hostess may also help to coordinate transportation and other logistics for guests during their stay.
Housekeeping on gulets and bigger catamarans for rent
Hostesses on luxury rental yachts in Croatia are responsible that boat is always kept clean and tidy; making the beds, cleaning cabins and ensuring the bathrooms are always stocked with fresh towels and toiletries. Hostess is also responsible for keeping common areas clean and organized, such as the saloon and dining area.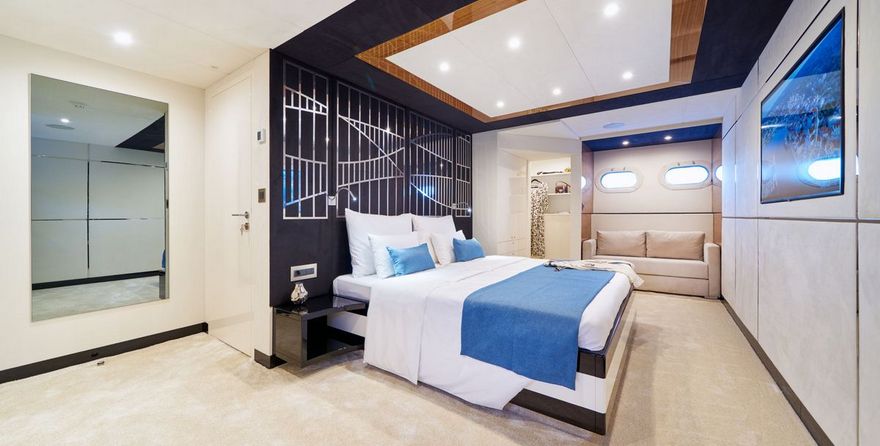 In addition to above duties, hostess in Croatia may also be responsible for other tasks, depending on the needs of charter. For example, they may be asked to assist with docking the yacht or to provide first aid in event of emergency situation.
Overall, charter hostess is critical member of yacht charter team in Croatia. They are responsible for creating comfortable and welcoming environment for guests while ensuring that yacht runs smoothly and efficiently. By taking care of many small details that go into a successful yacht charter, hostess helps to ensure that guests have a memorable and enjoyable experience while cruising at Adriatic sea.