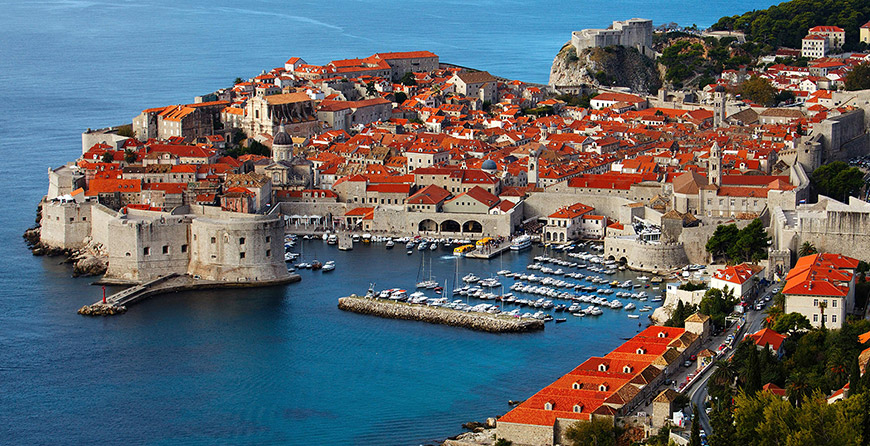 Best sailing spots in the Dubrovnik area
Sailing the Dubrovnik area with a YachtHoliday yacht rental is an experience of a lifetime! Dubrovnik is a Pearl of the Adriatic, the largest city in the Croatian south, and a beloved tourist destination for a great number of sailors year after year.
Dubrovnik's tradition, culture and beautiful surroundings make it an attractive place for a visit any time of the year, and especially in the summer, when the city becomes a hotspot for a million activities! All of the qualities of this Mediterranean gem, simply cannot be put in a single article, so we'll simply remind that Dubrovnik was chosen as a filming spot for Star Wars, Game of Thrones, as well as a number of other movies and TV shows for its unique beauty!
You can see everyone from humble backpackers to Hollywood stars in Dubrovnik, and that's what makes it even more exciting! Even more exciting is sailing Dubrovnik's archipelago, with countless bays, ports, and beautiful islands! Best sailing spots in Dubrovnik area
Saplunara bay (Mljet)
The stunning sight of the Salpunara bay is a real jaw dropper, as you can see in the photo. The bay is open to the south west, and located on the island Mljet, which is a Croatian National Park! This is a perfect place to spend a relaxing, and peaceful holiday in Croatia, anchored in a catamaran on a sandy beach and sipping a cocktail in the sun. With the warm, clear sea in the summer, there is nothing better than relaxing in Salpunara!
Lopud
Lopud is a small island in the Dubrovnik sailing areal, almost entirely covered in the Mediterranean vegetation, pine trees, cypresses, palm trees etc. Lopud is located in the Elaphite archipelago, near Dubrovnik, and is the most visited of all the islands. The reason for its popularity are perhaps the beaches, of which Sunj is the most popular, and the interesting past, as Lopud was a settlement with 30 churches, and 2 monestaries, some of which still remain today!
Korcula
The town/port of Korcula is located on the island of the same name in the central/southern part of the Croatian Adriatic! Korcula was an ancient Greek town, and is a birthplace of Marco polo, a world famous explorer, and adventurer! Multiple awe inspiring buildings, such as the cathedral of St. Mark, and even the city streets shaped in a recognizable fish bone, make it a perfect place to visit! You can try some of the best Croatian dishes in Korcula, and visit the nearby town of Vela Luka, as well as the archipelago of small uninhabited island in the area! Find out more about Korcula sailing!
There are numerous other sailing spots in the Dubrovnik area, such as Zaklopatica on the island of Lastovo, Sipanska, and Polace. You can read more in our Dubrovnik Route description!