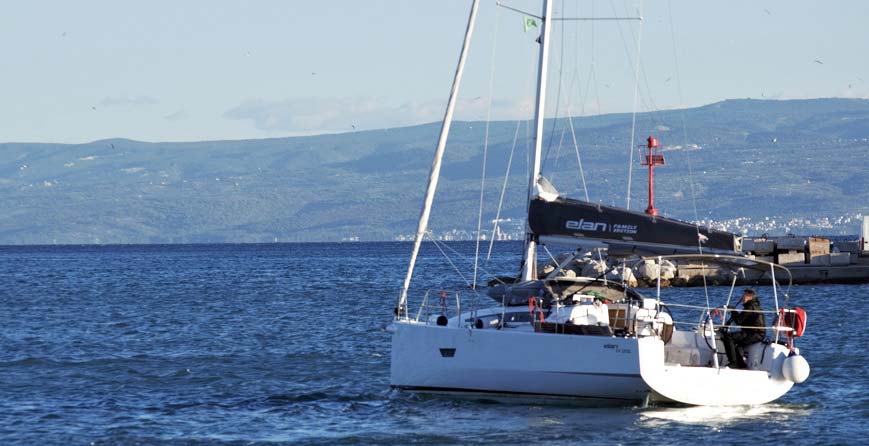 Sailing Croatia in autumn - autumn sailing
Autumn Sailing
Sailing Croatia in autumn can be an even more enjoyable experience than yacht rental in Croatia in the heat of the summer season. As we already stated in numerous other articles, Croatia in autumn offers mild weather thanks to the soft Mediterranean post-summer climate, fewer crowds in your favorite bays, and of course the best charter prices you can ever get. If you like the idea of sailing Croatia in autumn, there's still time! Just check out our homepage for yacht rental special offers this month.
Anyway, Croatia is, by now a world-famous summer destination, and the world is finally getting to know our beautiful country better. Thousands upon thousands of sailboats, catamarans, gulets and motor-yachts set out to the warm Adriatic, exploring the never-ending beauty of Croatia. Then, like every year it all dies out in October, when tourism shifts to the continental Croatia, where you can enjoy a different kind of experience. But that doesn't mean you shouldn't go sailing. On the contrary, this may be the best time to go sailing. So here are a few perks everyone can enjoy when sailing Croatia in autumn:
Best deals in yacht rental
First, the prices are down. And we do mean down. You can get a week sailing for down to a half of the original price! But it's not all about the price… Since this is not the high charter season, more yachts are available, so you can pick the best yachts in our offer and have a more comfortable, luxury experience.
A chance to explore more
This is rarely mentioned, but sailing Croatia in autumn lets you explore more. As some of you might know, the enormous growth of Croatia's tourism demand, led to crowds in the height of the season. Sometimes you may even have to switch bays because of the crowds. That's one problem you'll never have in the autumn. This time of year, you're more than likely to get any bay for yourself. This way you have more access to all those amazing places that you may have never experienced in the summer. Also, as the season "deflates", all the attractions you'll come by becoming either much cheaper or even free! So, you'll enter National parks, museums, landmarks etc. and spend next to nothing. The food this time of year is even more amazing. This is the time to have fresh fish, oysters, and all other seafood. You can even see how they make wine, and olive oil, and take some of the best olive oil with you! So sailing in autumn can be a true gastro experience, as well.
A better sailing experience
As for the sensation of sailing. If you're an experienced sailor you might find places with enough wind to "fly". Everyone else can be sure that they will get the most satisfying sailing experience. The winds this time of year, are predictable, and you may spend more time on sail! We always recommend getting a skipper, or a crewed yacht rental, even to a skilled sailor. Each yachtholiday skipper knows the area and the conditions perfectly and will provide you with a better and more relaxed sailing experience. The weather is not that hot anymore and will make your trip more enjoyable. You can still take the time to enjoy a relaxing sunbathe, or spend time on the deck with your co-sailors and a bottle of wine/champagne. There is less humidity in the air than in the hot summer, and that gets you a clearer, better view of your surroundings.
All in all, sailing Croatia in autumn is a different experience, not necessarily better or worse, but in some cases more enjoyable. Have a chance to relax, and try something different, come sailing in Croatia in Autumn!