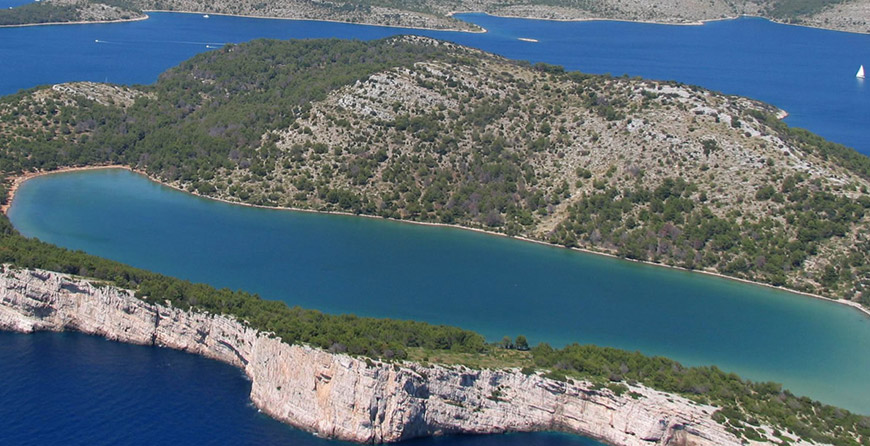 5 unique experiences, sailing Croatia!
Yacht rental in Croatia opens a door to a world of unique and unforgettable experiences. As a yacht charter company in Croatia, we at YachtHoliday don't only book you a boat, but create an unique experience for your sailing holiday!
Croatia is a young travel destination, and it's yet to be discovered by millions of tourists from all over the world. However, more and more people are coming to Croatia and choosing it as a charter destination over the tourism giants such as Italy, Greece, Spain, France… Even better, our guests are returning each year, because they simply can't get enough of this Mediterranean gem!
5 unique experiences with yacht rental Croatia!
Zadar sea organ and sun greeting
Zadar is the best destination in Europe for 2016! That being said, there's practically no reason for anyone not to visit Zadar…
However, on the subject of unique experiences, Zadar has a few. Sea organ is an only sea powered instrument in the world! It is an organ powered by waves, creating relaxing sounds for anyone passing by the Zadar waterfront. Even more amazing is the Sun greeting, a show of light which at sundown creates incredible light patterns, and an amazing experience!
Caves, caves, caves!
Vis is the island of caves! More accurately it's the small islands around Vis that are home to these beautiful caves. There's two in particular. The Blue cave, or the Blue grotto is located on the small island of Bisevo. After a rocky gate you enter an absolutely amazing show of aquamarine light and crystal clear sea. The green cave is maybe a less popular, but equally amazing cave, with a opening on top which allows a visible ray of light in a cave and gives it an emerald glow.
You can also party in a cave, Matrix style! There's a cave in Korčula that's turned into a nightclub. It doesn't get more unique than that!
A lake on an island
Telasica is a real tongue twister, isn't it? Well it's also a Croatian Nature park, and available almost exclusively to sailors, and of course charterers! Telascica offers a few things: a beautiful bay, an amazing view from the high cliffs on the southern part, and a salt lake. That's right, a lake, on an island. This lake is so peaceful its name is "Mir" (which literally translates to Peace).
But Telascica (the island's name is Dugi Otok) is not the only island with a lake in Croatia. Cres is a much larger island in Croatia, and with a much larger lake. And it's a freshwater lake, on an island! "Vransko jezero" is a large mass of water (5,5 km by 1,5 km).
Secluded beaches, bays and coves
If you want privacy, Croatia is the absolute best! Where else in the world can you have a whole bay to yourself? Well with more than a 1000 islands, that shouldn't be a problem (with a little effort). But if you don't need a bay absolutely for yourself, you can still get a great experience in a small bay with a relatively small number of people. Stiniva, for example is a cove located on Vis pronounced the best beach of Europe. Definitely worth a visit!
Lighthouse sailing!
There are around 50 lighthouses in Croatia! Most of them are located in remote and exotic worlds of Croatia's most offshore islands! Palagruza, Blitvenica and Stoncica are perhaps the most popular ones! Sailing a lighthouse is a truly unique experience in the Adriatic, far better explained in another article from yacht holiday, so find out more here!