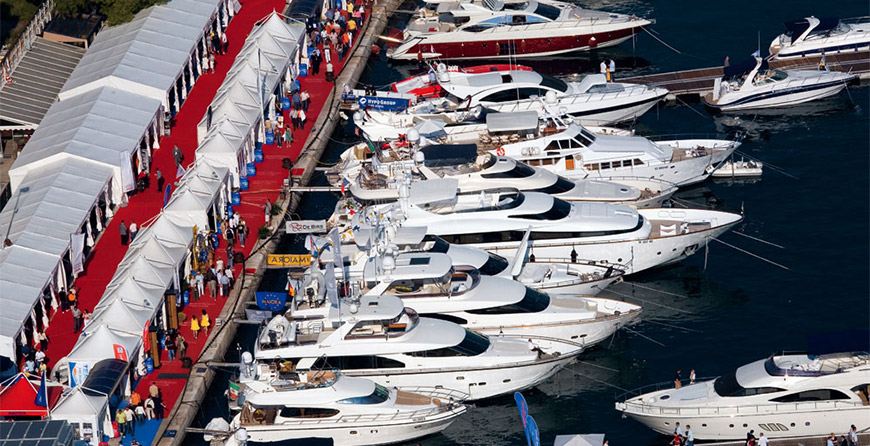 18th Croatia boat show!
Boat rental in Croatia, and yacht charter is a part of a great tradition our country has in nautical tourism, boat manufacturing, and the nautical branch in general. Croats are among the few nations that have an almost genetic love for boats, and the sea. So it doesn't surprise Croatia hosts some Boat Shows.
Boat shows are perfect events for anybody who wants to catch up with the newest trends in boats, yachting, boat rental, and anything related to boating! YachtHoliday is proud to announce that our hometown Split will be hosting the famous "Croatia Boat Show" for the 18th time this year! Croatia Boat Show is held from 13. to the 17. of April 2016. on the waterfront in Split! This new spot on the west part of the waterfront, replaced the old position of the boat show in Split's ferry harbor, as a better and more attractive location. In this few short days our hometown will become home to a great number of boats just under Marjan Park, and close to the Aci marina.
So what makes this Boat show so special and attractive for you to visit? Well first and foremost the location! Not only is it held in Croatia, a beautiful Mediteranean country, and home to the beautiful Adriatic sea, but it is also held in Split, which is a gate city to all of the Dalmatian islands, and itself known as the most beautiful city in the world! So first of all you have an excuse to visit Split…
Secondly, this is a boat show with almost 20 years in tradition, a unique manifestation of this kind in the region, and a "magnet" for the greatest names in boat manufacturing in the world. The most beautiful boats in the world will definitely find its place in the show so this is the place to go if you wish to see what's new in the world of yachts!
Finally, CBS is not just a place to sea boats. Luxury cars will also be in the show. So if you're a bit of a sailor and a driver at the same time, this will be the best place to combine your two luxury passions!
And as for the charterers, this is the perfect chance to get to know which models are the best for the season, and charter them this summer with yachtholiday.com! We're always here for any requests and inquiries. So if you have a chance, come down to Split from April 13th to April 17th, and enjoy a world class show of yachts!