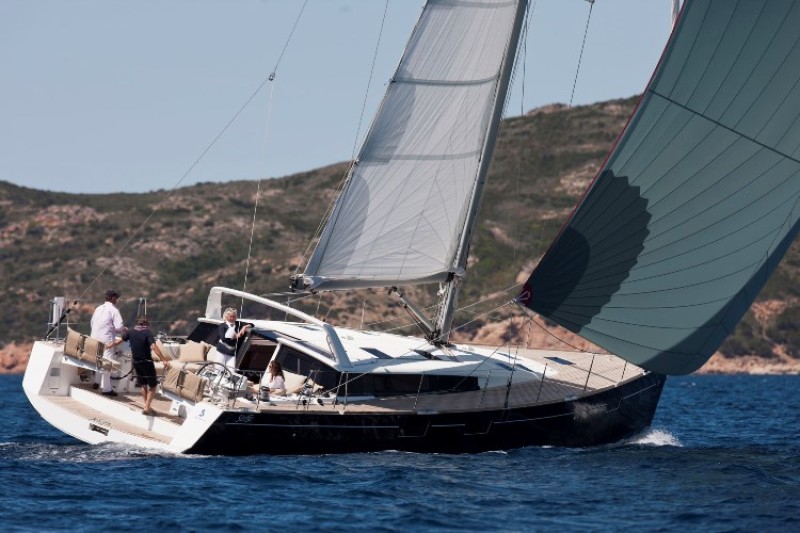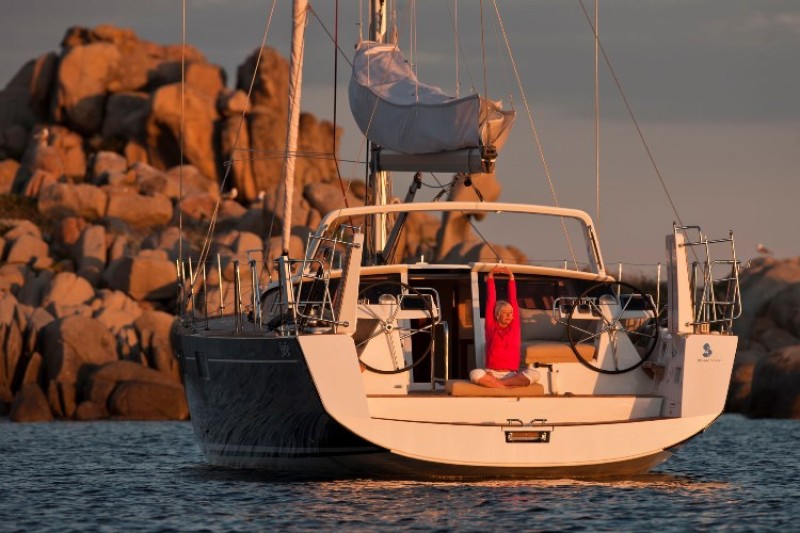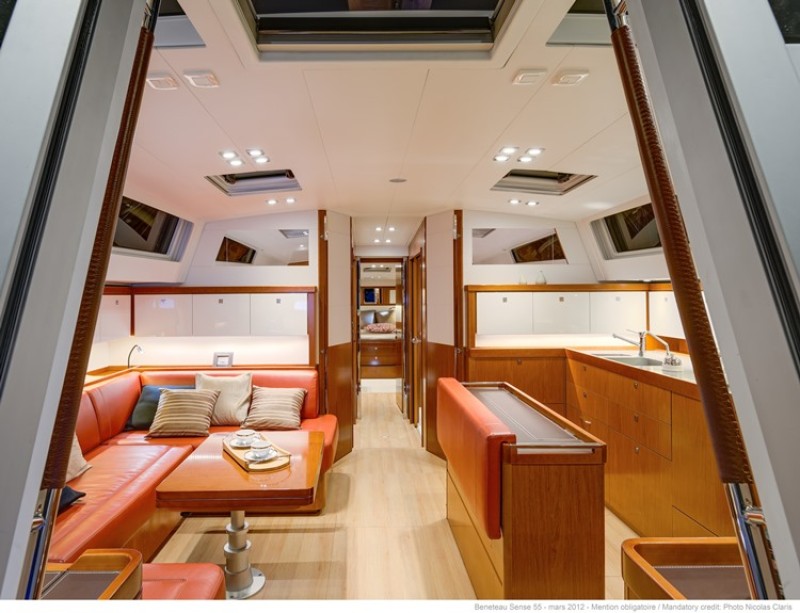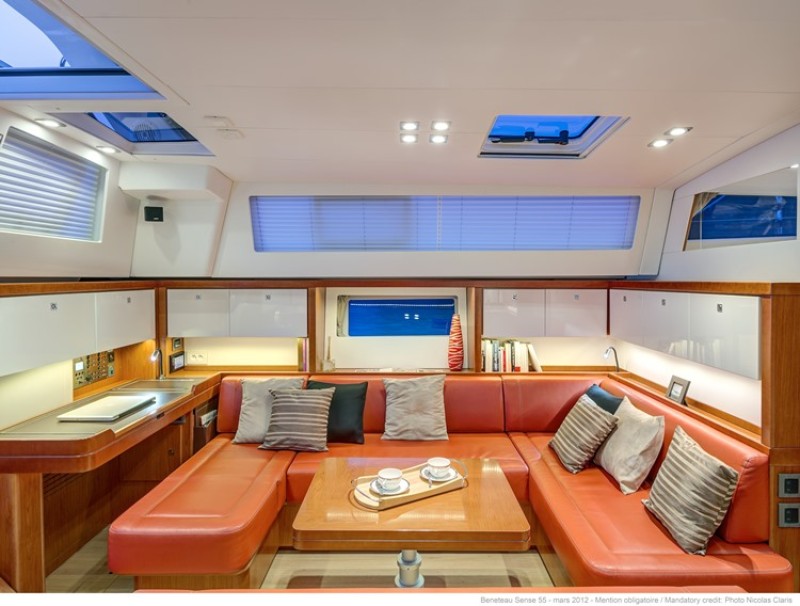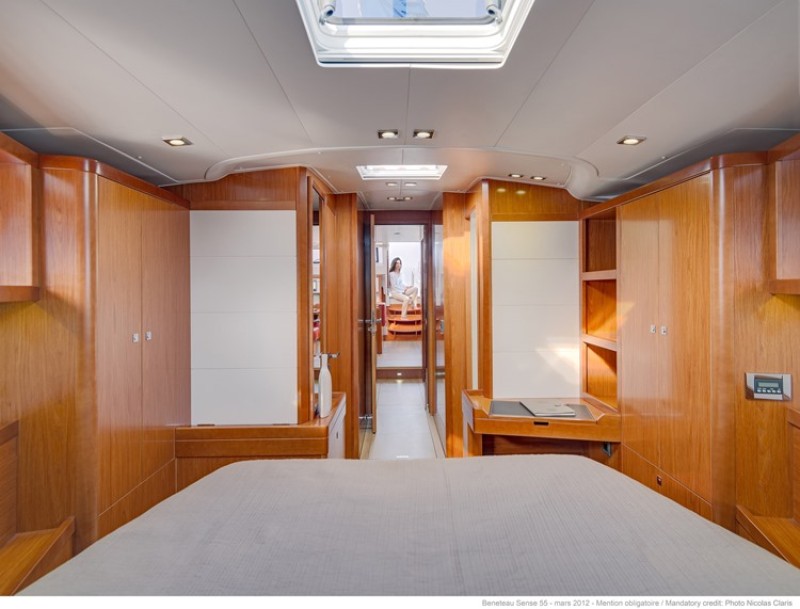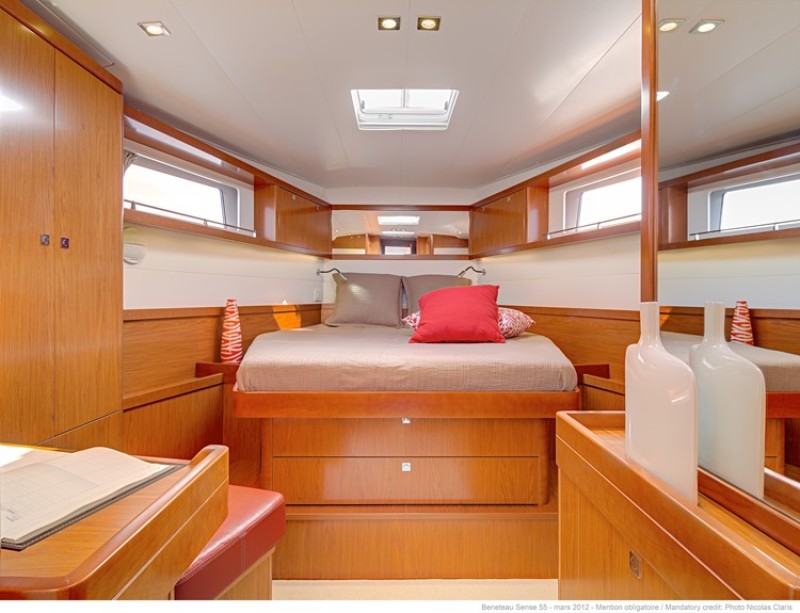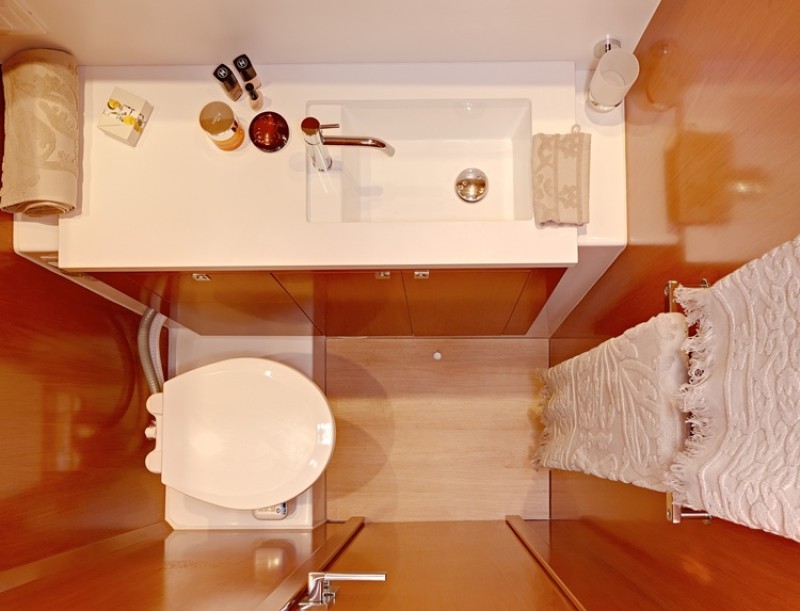 Beneteau Sense 55
Beneteau Sense 55 is a sailing yacht for rental in Croatia, that delivers a true feeling of luxury, comfort and performance to a sailor at any level! The sailboat is available for rental bareboat, or crewed!
Just a first look at the sailing yacht makes it easy to see why this is a luxurious sailboat! A beautiful sharp shape is the first thing you see, making the sailboat fast and easy to handle. The saloon ceiling is slightly elevated to make more space on the inside. This doesn't take away from outside space, and makes up for deck-space loss in its wide side passages, and most of all an incredibly spacious cockpit made for relaxing. This is a sailboat you'd want to enjoy! Easy sailing, relaxing and exploring the beautiful Adriatic in perhaps the best possible way! Handling this yacht is as easy as it gets, with all commands on hand from a sailor's position!
The outside is beautiful, but you can only experience the true beauty of this boat upon entering its interior. First of all you almost walk inside, and not climb because of its elevated entrance. The interior consists of independent living areas, linked with smart design. Huge saloon and spacious, roomy cabins offer more than almost any luxury hotel. Every component on the interior follows (or perhaps even sets) the highest charter standards!
Rent a luxury sailboat, Beneteau Sense 55 in Croatia with YachtHoliday!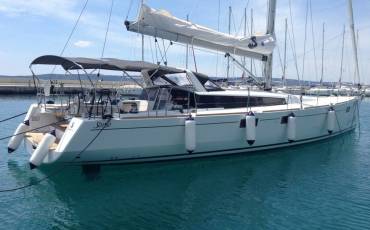 Port: Marina Kastela
Lenght 17 m
Cabins 3
Persons 6 + 2 + 1
Year 2014