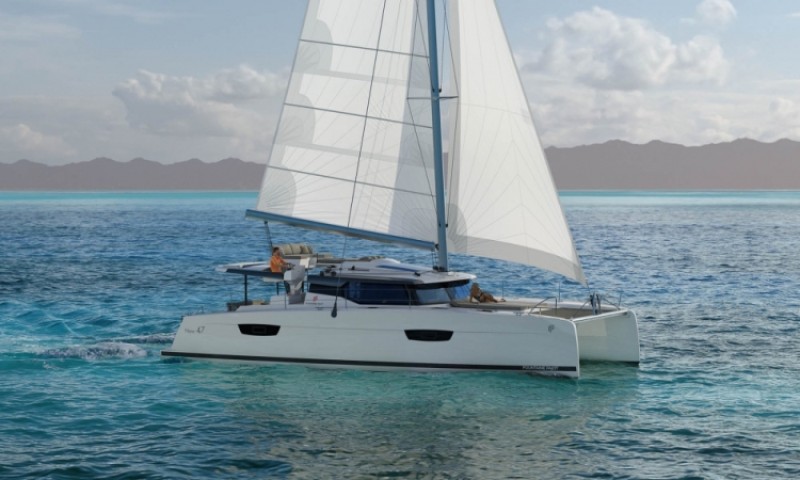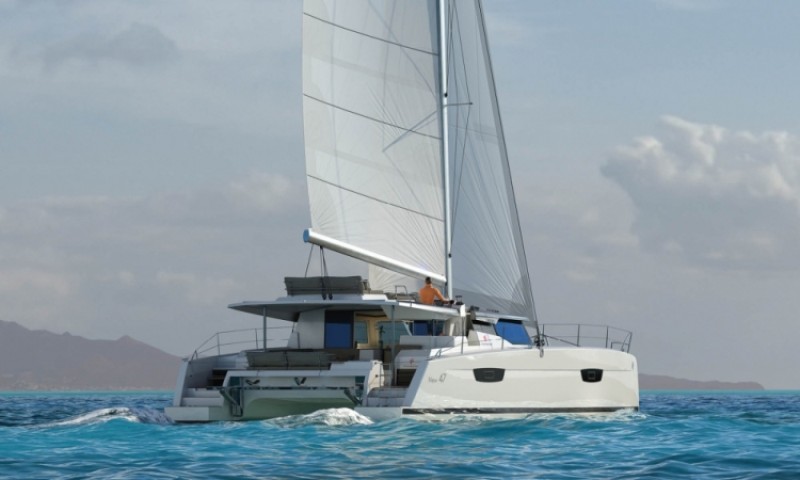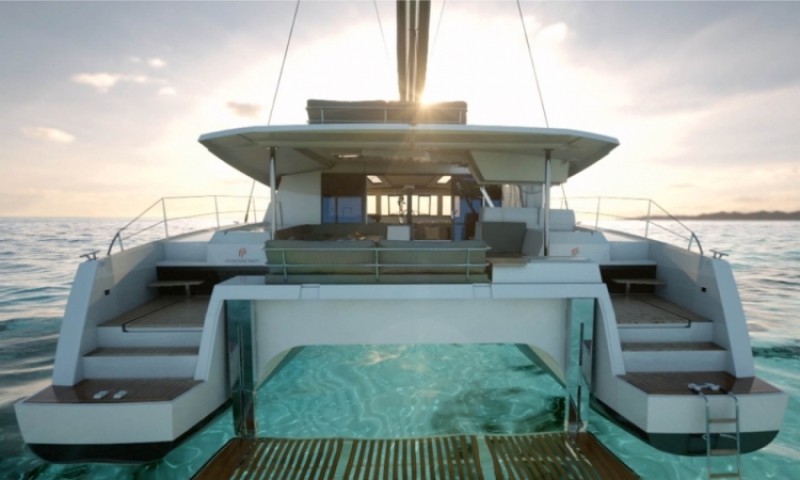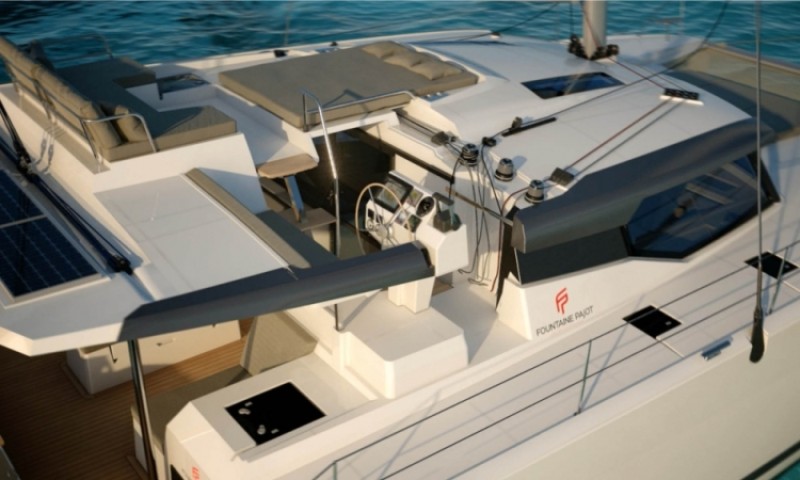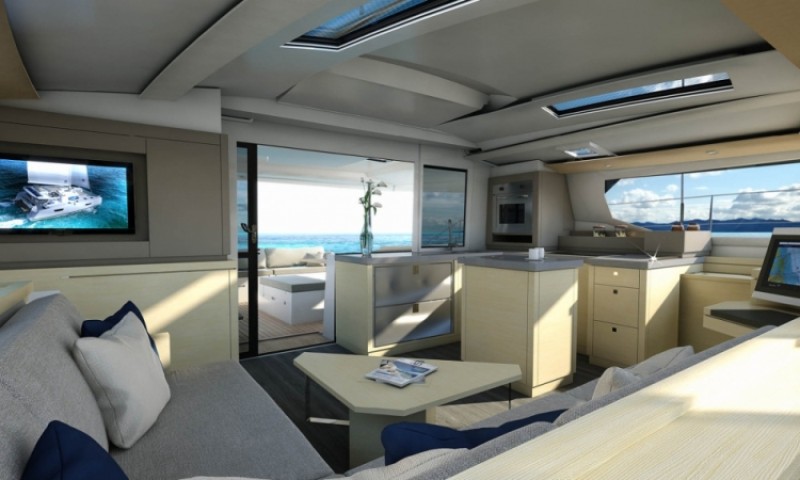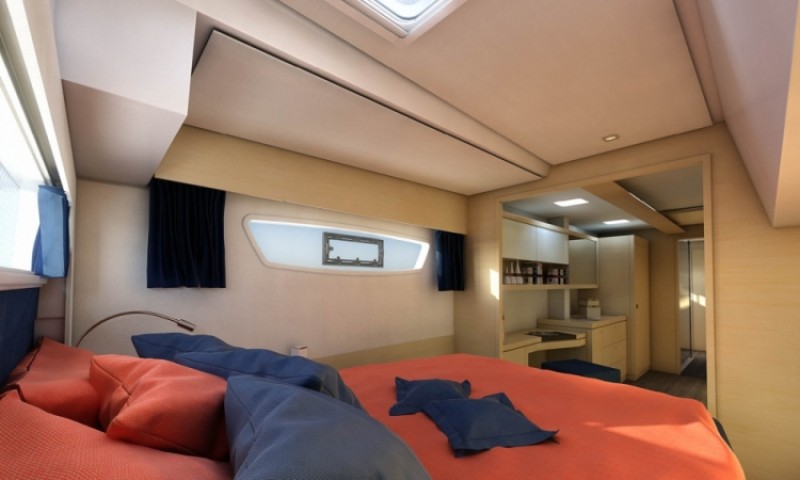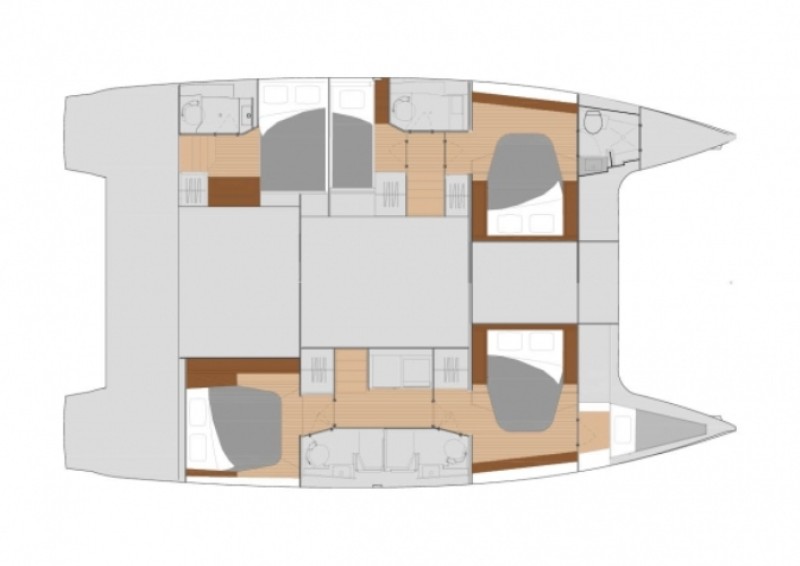 Fountaine Pajot New 47
...a catamaran for rent in Croatia.
---
Fountaine Pajot NEW 47 is a beautiful sailing catamaran available for rental in Croatia with yachtholiday.com. This catamaran offers incredible style combined with comfort, and of course amazing performance. To put it simply, this is the yacht of your dreams and it's highly unlikely you will find any flaws on this catamaran.
Let's start from the exterior, a vast, open area, for numerous activities in the Mediterranean sunshine. The bow area offers a large comfy sun bed, and an overall huge space for relaxing. Te side passages are wide enough for easy, unobstructed passage. The stern area is the most amazing, starting up, from what we can rightfully call a fly "deck", where the cockpit and a large relaxing area are situated. The stern itself is a traditional relaxing/dining space, with an added bonus of a large extendable "swimming and docking" platform.
The interior equals and exceeds the exterior's charms. We can start with the large and inviting saloon, made using only the best materials, and bathed in natural sunlight due to the many large windows. Further inside, there are several airy and spacious cabins (with separate bathrooms) complete with unbelievably comfortable bedding. The windows and hatches are placed perfectly inside the yacht to assure the maximum amount of sunlight, which combined with the artificial lighting makes the interior bright and inviting.
The 13.94m by 7.7m frame, makes Fountaine Pajot 47 a large catamaran, perfect for a holiday in the sun. Don't think for a second any of the luxurious, comfy components sacrifice the yacht's performance. Fountaine Pajot New 47 has a 75m2 sail area, making it fast, especially combined with a shallow draft, and optimal weight distribution. Best of all, this catamaran makes those beautiful shallows more than accessible! Charter Fountaine Pajot 47 in Croatia for an unforgettable sailing experience in the Adriatic.